PEER 150 Los Angeles Regional Dinner
**PLEASE NOTE THIS DINNER HAS BEEN POSTPONED UNTIL Summer 2020. Stay tuned for date updates!**
PEER 150 Los Angeles Regional Dinner
[/su_spacer]
Welcome
Agenda
Speakers
Sponsors
Location
Register
Welcome
Agenda
1 5:00 pm - Cocktail Reception & Networking
2 5:45 pm - PEER 150 Welcome Comments
3 6:00 pm - Speaker Presentation
4 6:30 pm - Aquarium Tours
5 7:00 pm - Dinner Served & Aquarium Entertainment
6 8:15 pm - Adjourn
1 5:00 pm - Cocktail Reception & Networking
100 Aquarium Way
Long Beach, California 90802
2 5:45 pm - PEER 150 Welcome Comments
Cal Keizur
Senior Program Director
The PEER 150
3 6:00 pm - Speaker Presentation
6:00 - The Culture of the Aquarium of the Pacific: lessons learned in our first 21 years
Kathie Nirschl, VP, Human Resources, Aquarium of the Pacific
Jerry Schubel, President & CEO, Aquarium of the Pacific
4 6:30 pm - Aquarium Tours
5 7:00 pm - Dinner Served & Aquarium Entertainment
6 8:15 pm - Adjourn
Speakers
Kathie Nirschl, VP, Human Resources, Aquarium of the Pacific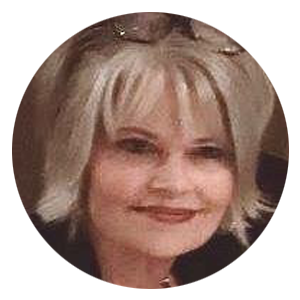 Kathie Nirschl has 30 years' experience in human resources leadership in both the for-profit and not-for-profit sectors. She has been the head of the human resources function, including the volunteer program, at the Aquarium of the Pacific since 2002.
After graduating from UCLA with a degree in Geography, Kathie joined Day Runner, Inc., as an assistant in the (then "new") company's human resources department and after a short period of time was promoted to manager. As the company grew from a small, privately held company to a company traded on NASDAQ, Kathie also expanded her experience. After nearly eight years with Day Runner, she joined Sybron Dental Specialties--one of the world's largest designers and manufacturers of dental and orthodontic devices. From there, Kathie signed on with the Screen Actors Guild--the world's largest union for performers. In 2002, she was recruited to the top human resources position at the Aquarium of the Pacific. Kathie is very enthusiastic about the Aquarium, its mission and its incredible team of committed, creative and talented paid and volunteer staff. Kathie's primary focus IN her work is on creating a winning work culture--through building strong, inspiring and compassionate leadership.
In addition to her role at the Aquarium of the Pacific, Kathie occasionally provides consulting services to various individuals and to for-profit and not-for profit organizations. Since 2005, Kathie has been involved with Professional Women Toastmasters and has been instrumental in starting two Toastmaster clubs: Aquarium of the Pacific Wave Makers and Freedom Writers.
Jerry Schubel, President & CEO, Aquarium of the Pacific
Dr. Jerry Schubel has served as president and CEO of the Aquarium of the Pacific since 2002. He has worked throughout his professional life at the interfaces of science, management, and policy on ocean issues and has published more than 225 scientific papers. In 2015 Dr. Schubel was appointed to the Board of Trustees of the California Ocean Science Trust. He is also a member of the Science Advisory Panel for California's Ocean Protection Council.
At the Aquarium of the Pacific, Dr. Schubel created the Aquatic Forum that brings together scientists, policymakers,and stakeholders to explore ways of dealing with important, complex, and often controversial environmental issues facing California and the nation. Recent Aquatic Forums have addressed offshore aquaculture in the Southern California Bight; coping with the California drought crisis; preparing cities and individuals for sea level rise and other climate change issues; coastal and marine spatial planning; and sustainable energy. Dr. Schubel also directs the Aquarium's Marine Conservation Research Institute, which hosts many of these forums and engages in research and policy work on the local and national level.
Dr. Schubel also developed the Aquarium's Aquatic Academy, a series of evening courses for adults that fosters dialogue on issues related to the ocean and environment. These courses bring together experts in science, business, conservation, policy, and academia to share their knowledge and experiences with attendees. Most recently, the Aquatic Academy has covered genetically modified organisms, ocean exploration, offshore aquaculture, and other topics related to the ocean and environment.
Under Dr. Schubel's leadership, the Aquarium has developed several important partnerships with agencies and organizations, including the National Oceanic and Atmospheric Administration (NOAA), NASA, XPrize, Conservation International, the Annenberg Foundation and Annenberg Space for Photography, GIS mapping firm Esri,and the ArtCenter College of Design, and with scientists at many universities and institutions, including Woods Hole Oceanographic Institution and Scripps Institution of Oceanography. The Bolsa Chica Conservancy named Dr. Schubel Conservator of the Year in 2015 in recognition of his visionary leadership in ocean conservation through exploration, research, and education. In 2014 Dr. Schubel moderated the State of the Ocean Panel discussion at Capitol Hill Ocean Week.
Prior to joining the Aquarium of the Pacific, Dr. Schubel served as president and CEO Emeritus of the New England Aquarium and from 1974 to 1994 was dean of Stony Brook University's Marine Sciences Research Center. For three of those years, he served as the University's provost and is Distinguished Service Professor emeritus. Dr. Schubel was also an adjunct professor, research scientist, and associate director of Johns Hopkins University's Chesapeake Bay Institute.
Dr. Schubel's areas of expertise include ocean acidification; climate change and its impacts, including coral bleaching, impact on the polar regions, and impact on people around the globe; impacts that a rising sea and associated storm surges will have on the U.S. and other nations; coastal and marine spatial planning and mapping the ocean to benefit the environment and economy; sustainable seafood, including sustainable offshore aquaculture and the U.S. economy, and seafood and health; urban ocean issues, including shipping, wildlife, and ports; art as a means for science and environmental communication; California's water system and droughts; marine protected areas; and ocean biodiversity.
Dr. Schubel formerly served on the Board of Governors of the Savannah Ocean Exchange and as a member of NOAA's Science Advisory Board. He chaired the National Sea Grant Review Panel; the National Research Council's (NRC) Marine Board; and the Ocean Research and Resources Advisory Panel. He has served on numerous NRC committees, is a former member of the Environmental Protection Agency's Science Advisory Board, the Census of Marine Life U.S. National Committee, and the National Science Foundation's Education and Human Resources Advisory Committee.
Dr. Schubel holds a Ph.D. in oceanography from Johns Hopkins University. He received an honorary doctorate from the Massachusetts Maritime Academy in 1998.
Sponsors
For more information about sponsorship, please contact CalKeizur@thepeer150.com.
National Partners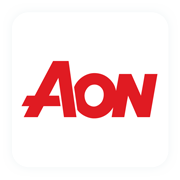 The Rewards Solutions practice at Aon empowers business leaders to reimagine their approach to rewards in the digital age through a powerful mix of data, analytics and advisory capabilities. Our colleagues support clients across a full spectrum of needs, including compensation benchmarking, pay and workforce modeling, and expert insights on rewards strategy and plan design. To learn more, visit: rewards.aon.com.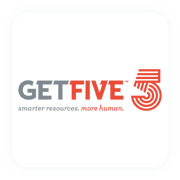 GetFive is a leading provider of scalable solutions in Modern Outplacement (moving on) and Career Management (moving up). We help employer brands reach their full potential through Active Engagement™. Invest in the success of your employees and watch your employer brand thrive! Learn more at getfive.com.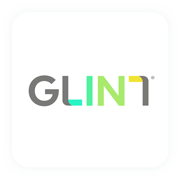 Glint is the people success platform that leverages real-time people data to help global organizations increase employee engagement, develop their people, and improve results. Leading brands like United, Intuit, and Sky leverage Glint's unique combination of intuitive design, sophisticated analytics, and actionable intelligence to help employees be happier and more successful at work. For more information, please visit www.glintinc.com.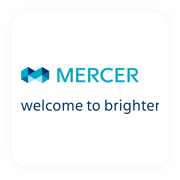 At Mercer, we make a difference in the lives of more than 110 million people every day by advancing their health, wealth and careers. We're in the business of creating more secure and rewarding futures for our clients and their employees — whether we're designing affordable health plans, assuring income for retirement, or aligning workers with workforce needs. Using analysis and insights as catalysts for change, we anticipate and understand the individual impact of business decisions, now and in the future. We see people's current and future needs through a lens of innovation, and our holistic view, specialized expertise, and deep analytical rigor underpin each and every idea and solution we offer. For more than 70 years, we've turned our insights into actions, enabling people around the globe to live, work, and retire well. At Mercer, we say we Make Tomorrow, Today.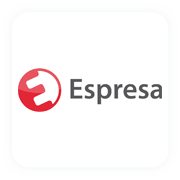 Espresa is the world's first Culture Benefits™ platform that includes a suite of integrated tools with a modern digital experience that people love. Supporting HR and people teams, Espresa drives workplace culture through employee experience and engagement programs such as, rewards + recognition, employee resource groups, wellbeing + fitness, challenges + achievements, reimbursements, and meetups + event scheduling. Discover how Espresa makes heroes out of HR teams while engaging people, wherever they are. Espresa is a global company, headquartered in Palo Alto, California. Learn more by visiting espresa.com.
Location
100 Aquarium Way
Long Beach, California 90802
Southern California's Largest Aquarium! The Aquarium of the Pacific's mission is to instill a sense of wonder, respect, and stewardship for the Pacific Ocean, its inhabitants, and ecosystems. The Aquarium of the Pacific is the fourth most-attended aquarium in the nation.