PEER 150 Boston Regional Dinner
**PLEASE NOTE THIS DINNER HAS BEEN POSTPONED UNTIL SUMMER 2020. Stay tuned for date updates!**
Mendix Headquarters
Tuesday, March 31st, 2020
Tuesday, March 31st
5:00 pm

– Networking, Cocktail Reception & Private Office Tours
6:30 pm

– Dinner Served
7:00 pm

– PEER 150 Welcome Comments

7:15 pm

– Get Off Your App and Be a HR Maker



Learn how you (yes, you!) can become an app maker. During this session, you'll hear examples of how HR leaders have developed custom applications to solve common HR challenges as well as how to use technology to infuse a company's unique culture into day-to-day operations. You'll have the chance to breakout into small groups and design a custom application to address a common HR challenge. During the breakout session, you'll be able to push personal boundaries of creativity and productivity to achieve business values never before imagined.
7:45 pm

– Q&A and Additional Networking
For more information about sponsorship, please contact TylerVezzani@thepeer150.com.
National Partners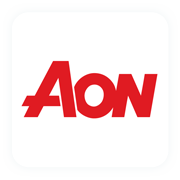 The Rewards Solutions practice at Aon empowers business leaders to reimagine their approach to rewards in the digital age through a powerful mix of data, analytics and advisory capabilities. Our colleagues support clients across a full spectrum of needs, including compensation benchmarking, pay and workforce modeling, and expert insights on rewards strategy and plan design. To learn more, visit: rewards.aon.com.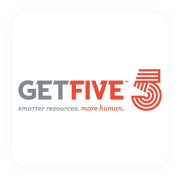 GetFive
is a leading provider of scalable solutions in Modern Outplacement (moving on) and Career Management (moving up). We help employer brands reach their full potential through Active Engagement™. Invest in the success of your employees and watch your employer brand thrive! Learn more at
getfive.com
.
Regional Partners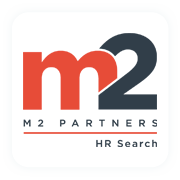 Founded in 2013 by Janet Mullert and Wende Malster, M2 Partners is a boutique executive search firm, focused exclusively on the search and placement of Vice President and Director level Human Resources professionals across a broad range of industry sectors. From technology and life sciences to non-profit and financial services, M2 Partners has a history of working as closely with its candidates as it does with its clients, and many examples of long-term relationships with leaders who engage them to hire outstanding talent into their teams as well to help them when they are ready for a next step in their own careers. More information about their clients and completed work is available on their website at www.m2-partners.com.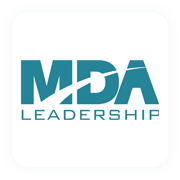 MDA Leadership partners with organizations to strengthen individual, team, and organizational talent. Our areas of expertise include integrating your business and talent strategy to drive growth, identifying the right talent to achieve your goals, and developing leaders at all levels to create a high-performance culture. To achieve better business results, let's create your Talent Strategy for the Long Run®.
www.mdaleadership.com
22 Boston Wharf Rd, 8th Floor
Boston, MA 02210
Mendix, a Siemens business and the global leader in low-code and no-code application development for the enterprise, is fundamentally reinventing the way applications are built in the digital enterprise. With the Mendix platform, enterprises can 'Make with More,' by broadening an enterprise's development capability to conquer the software development bottleneck; 'Make it Smart,' by making apps with rich native experiences that are intelligent, proactive, and contextual; and 'Make at Scale,' to modernize core systems and build large app portfolios to keep pace with business growth. The Mendix platform is built to promote intense collaboration between business and IT teams, and dramatically accelerate application development cycles, while maintaining the highest standards of security, quality, and governance — in short, to help enterprises confidently leap into their digital futures. Mendix's 'Go Make It' platform has been adopted by more than 4,000 leading companies around the world.