PEER 150 Boston Regional Dinner
Brightcove Headquarters
Thursday, October 10th, 2019
The PEER 150
The Boston members of The PEER 150 are honored to host an evening of networking and content at Brightcove Headquarters. Attendance is open to senior human resources executives approved by our PEER 150 team.
You are invited to join us for an evening of engaging content and idea sharing, along with great food and plenty of networking time with your peers.
We look forward to seeing you on Thursday, October 10th!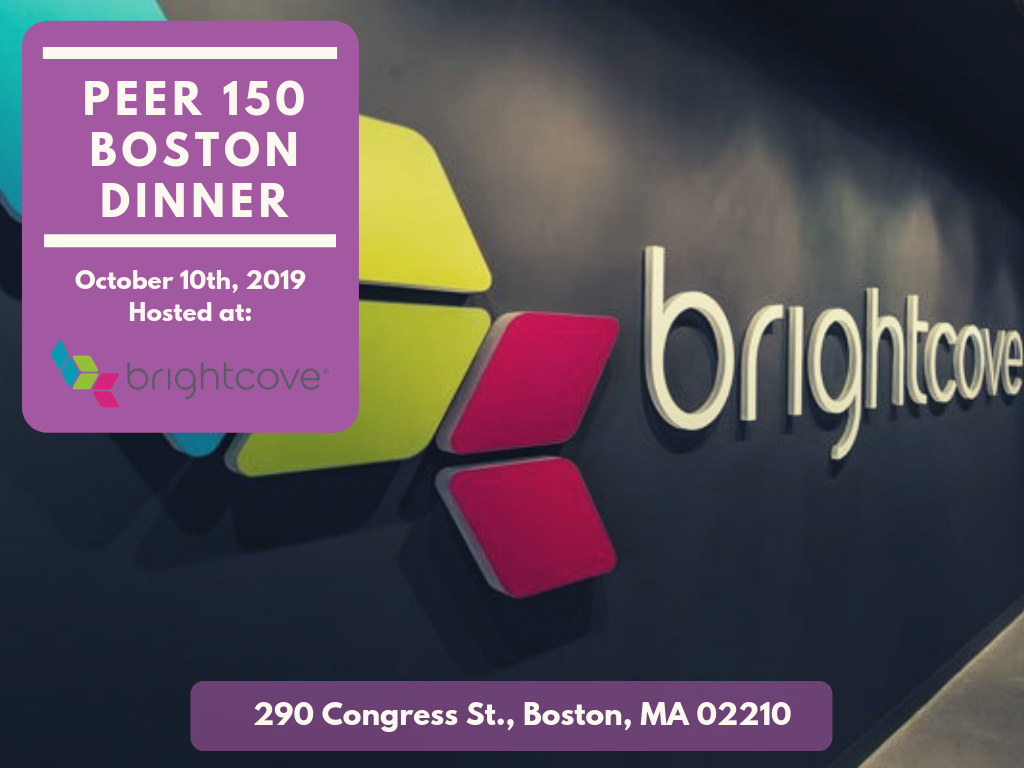 Thursday, October 10th
5:00 pm

– Networking & Cocktail Reception
6:00 pm

– Private Office Tours
6:30 pm

– Dinner Served
7:00 pm

– PEER 150 Welcome Comments

7:15 pm

– Dinner Presentation

8:15 pm

– Closing Comments, Prize Drawing & Additional Networking
9:00 pm

– Adjourn
For more information about sponsorship, please contact CalKeizur@thepeer150.com.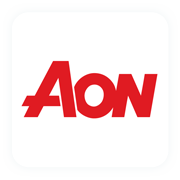 The Rewards Solutions practice at Aon empowers business leaders to reimagine their approach to rewards in the digital age through a powerful mix of data, analytics and advisory capabilities. Our colleagues support clients across a full spectrum of needs, including compensation benchmarking, pay and workforce modeling, and expert insights on rewards strategy and plan design. To learn more, visit:
rewards.aon.com
.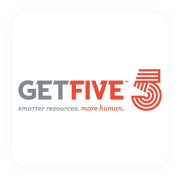 GetFive
is a leading provider of scalable solutions in Modern Outplacement (moving on) and Career Management (moving up). We help employer brands reach their full potential through Active Engagement™. Invest in the success of your employees and watch your employer brand thrive! Learn more at
getfive.com
.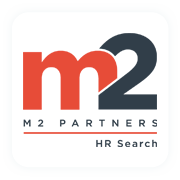 Founded in 2013 by Janet Mullert and Wende Malster, M2 Partners is a boutique executive search firm, focused exclusively on the search and placement of Vice President and Director level Human Resources professionals across a broad range of industry sectors. From technology and life sciences to non-profit and financial services, M2 Partners has a history of working as closely with its candidates as it does with its clients, and many examples of long-term relationships with leaders who engage them to hire outstanding talent into their teams as well to help them when they are ready for a next step in their own careers. More information about their clients and completed work is available on their website at
www.m2-partners.com
.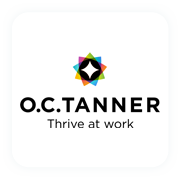 O.C. Tanner, the global leader in employee recognition and engagement, helps thousands of companies accomplish and appreciate great work. Influence greatness in your organization. Visit
octanner.com
to learn more.
290 Congress St.,
Boston, MA 02210
Brightcove is a pioneering force in the world of online video and has been since their founding in 2004. They continue to push the limits because they believe in video's unmatched power to educate, inspire, entertain, and communicate.