PEER 150 Human Resources National Summit
HQ Stops: Oracle, Glassdoor, Clif Bar & Linkedin
Host Hotel: Claremont Club & Spa
November 6th-8th, 2019
The members of The PEER 150 are honored to host a destination event of networking, content, and company HQ visits in the Bay Area November 6th-8th, 2019. Attendance is reserved for current members of The PEER 150 as well as select guests and colleagues approved by our PEER 150 team.
The event will feature unique and exclusive access to Oracle, Glassdoor, Clif Bar and Linkedin HQs with unfiltered discussions and content. It is also a chance for our members to network and share ideas.
We look forward to seeing you in November!
Click the following link to see photos from the 2018 National Summit: PEER 150 National Summit Photos.
Wednesday, November 6th
5:00 pm

– Exclusive Opening Cocktail Reception at Claremont Club & Spa
8:00 pm

– Adjourn
Thursday, November 7th
7:00 am

– Breakfast & Registration
7:50 am

– PEER 150 Welcome Comments

8:00 am

– Opening Keynote

8:45 am

– Pinterest's Revolution in Culture




Join Pinterest Head of Global Benefits, Alice Vichaita, Global Wellness Manager, Sarah Schutzberger and Espresa CEO, Alex Shubat as they share a case study on their partnership to bring an infusion of joy and happiness to Pinterest employees. Using Espresa's Culture Benefits platform, Pinterest transformed their wellbeing, activities, meetups and events to deliver increased engagement and a connected experience that their employees love.

9:30 am

– Break
9:45 am

– Promises and Perils: Generational Perspectives on DE&I


Few HR and business leaders dispute the value of diversity, equity, and inclusion, but many still struggle to make it a reality. At best, DE&I programs have failed to create a more cohesive and inclusive workplace. At worst, they have alienated people, resulting in increased workplace conflict. The fact that there are five generations in the workforce further complicates the matter.
It is commonly believed that because of their more inclusive life experiences, younger generations have a much more positive view of workplace DE&I, but you might be surprised at what recent research studies suggest. During this session, we will explore the varying perspectives across generations and discuss the related challenges and opportunities.

10:45 am

– Buses Depart for Oracle Headquarters
11:30 pm

– Oracle Headquarters Visit

11:35 am

– Lunch at Oracle
11:55 am

– Welcome Comments

12:05 pm

– Public-Private Partnership: Design Tech High School (d.tech) and Oracle
12:20 pm

– Oracle's Approach to The Future of Talent & the Impact of d.tech



12:35 pm

– Walking tour to d.tech High School @ Oracle – Atrium
12:45 pm

– Design Tech High School @ Oracle – Student Project Demos and Projects
1:05 pm

– Panel with students and the staff on the educational model
1:25 pm

– Walk back and Load Buses
1:30 pm

– Buses Depart for Glassdoor Headquarters
2:45 pm

– Glassdoor Headquarters Visit – Arrival, Check-In, Refreshments & Networking

3:25 pm

– Welcome

3:30 pm

– Presentations by Glassdoor Executive Team
Fireside Chat: Why Glassdoor Matters

How Glassdoor is Innovating


4:45 pm

– Wrap Up, Q&A and Networking
5:00 pm

– Buses Depart for Clif Bar Headquarters
6:00 pm

– Arrival for Dinner & Charity Night (All PEER 150 Groups)


The PEER 150 is extremely excited and honored to partner with Make-A-Wish for this private, invitation-only, dinner and charity night at Clif Bar Headquarters. The evening will help in raising both awareness and contributions for this amazing nonprofit institution while also providing unmatched networking. All proceeds will benefit Make-A-Wish! A great cause!
For more information about Make-A-Wish, please visit their website here: http://www.wish.org/.

Friday, November 8th
7:00 am

– HealthKick Wellness Class


Please join us for a mindfulness meditation session followed by a desk stretch yoga class.
Each session is 25 minutes with a 5 minute break in between. Attend one or both sessions.
Register Here!

8:00 am

– Breakfast
8:45 am

– Twitter's Transformation


Twitter is at a unique inflection point in its history, and the People team is blending traditional and new approaches to attract and retain the best talent and help drive the company into the future. Because our employees use Twitter passionately and they're united by our purpose, we pull from our customer centric product and marketing strategies and apply them to the employee experience. We have even moved our People, Communications and Marketing functions under one umbrella maximizing our approach to engage, develop, and delight our people! We are also building agile foundations to allow us to evolve as we grow and prepare for the future of work and demands that will bring. We will share our journey and learning so far!

9:30 am

– Culture by Design


Gary will reveal the most current trends and insights regarding workplace culture based on O.C. Tanner's 2020 Culture Report. Experience an in-depth reframe of the employee experience and its relationship to thriving cultures. Learn about how organizations are rethinking leadership practices to avoid employee burnout and foster high-performing teams where employees feel connected to purpose, accomplishment, and one another.
INSIGHTS
1. Clearly understand from employees' perspective what most influences their employee experience
2. Learn how the best leaders improve everyday experiences and peak moments that support thriving cultures
3. Experience effective interactions and conversations that deepen connection among teams
4. Effectively gather and utilize employee feedback to create meaningful connections

10:15 am

– Break
10:30 am

– The Employer's Role in Financial Wellness





Financial wellness solutions have become a major focus for today's leading employers. But knowing how to successfully implement a strategy that will address the needs of your diverse employee population can be overwhelming. In this panel session, Salary Finance Inc. CEO Daniel Macklin and industry thought-leaders from PwC, Allbirds, and Maestro Health will address the challenges of developing a financial wellness strategy and explore best practices to building an effective strategy.
Key Takeaways:
– Understand the current state of financial wellness
– Learn what today's leading employers are doing to combat their employees' financial stress
– Gain the knowledge and tools to make financial wellness a priority in your organization

11:30 am

– Buses Depart for Linkedin Headquarters
12:00 pm

– Linkedin Headquarters Visit

12:30 pm

– Welcome Comments & Lunch

1:00 pm

– Linkedin Executive Presentations


1:45 pm

– Private Office Tours
2:15 pm

– Networking Reception
3:00 pm

– Guest Departures / Buses Return to Claremont Club & Spa
For more information about sponsorship, please contact CalKeizur@thepeer150.com.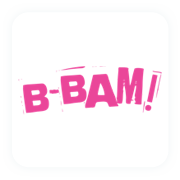 We provide screen printed and embroidered apparel, custom labels, and promotional products branded with your logo on it. We collaborate with you to refine, highlight or establish your brand personality.
Success in business is based largely on relationship building. B-BAM! helps you to build those relationships with custom printed and branded apparel or swag that people LOVE. We use our creativity and ingenuity to design out of the box promotional logo products that assist you in making connections with people and businesses.
It is our mission to help you create loyal, lasting and joyful connections with your customers, employees, and prospective clients.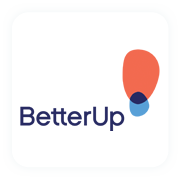 Trusted by Fortune 500 companies across all major industries, BetterUp helps organizations go beyond learning to transformation. We do this by offering personalized development through one-to-one coaching to employees at all levels.
Uniquely scalable and completely full-service, we leverage machine learning and the latest research across the behavioral sciences to deliver the world's most effective approach to sustainable behavior change. To ensure alignment with your business goals, competencies, and values, our coaches become steeped in what is unique about your organization. And they diagnose and close hidden cultural and behavioral gaps, measurably connecting transformation to targeted business outcomes and ROI.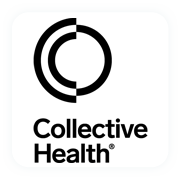 Collective Health is rebuilding everything about how health benefits work. From administering better health plans, to connecting you to the right networks across medical, dental, vision and pharmacy, to introducing an entirely new way to engage with health benefits – our platform creates an all-in-one experience you and your people deserve. We bring together technology + design + humans to redefine how you and your people experience benefits. The impact? Benefits that you are proud to give your people and control over what matters to your company. We're here to help you support your people. Simple as that.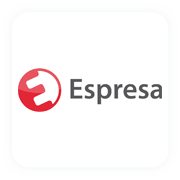 Espresa is the world's first Culture Benefits™ platform that includes a suite of integrated tools with a modern digital experience that people love. Supporting HR and people teams, Espresa drives workplace culture through employee experience and engagement programs such as, rewards + recognition, employee resource groups, wellbeing + fitness, challenges + achievements, reimbursements, and meetups + event scheduling. Discover how Espresa makes heroes out of HR teams while engaging people, wherever they are.
Espresa is a global company, headquartered in Palo Alto, California. Learn more by visiting Espresa.com.

First Tech Federal Credit Union is a $12+ billion institution headquartered in San Jose, California. It is the nation's premier credit union serving the world's leading technology oriented companies and their employees, including HP Inc., Microsoft, Agilent, Intel, Cisco, Amazon, Nike, Intuit, Google, and more. First Tech delivers effortless banking experiences to more than 600,000 members through its 41 branch locations, more than 5,600 CO-OP Shared Branch locations, 30,000 CO-OP Network ATMs, and online platforms. First Tech offers a full range of financial services, including traditional banking, online banking, mortgages, financial planning, various consumer loans, and insurance services. Federally insured by NCUA. Equal Housing Lender. For more information, visit
www.firsttechfed.com
.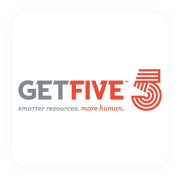 GetFive
is a leading provider of scalable solutions in Modern Outplacement (moving on) and Career Management (moving up). We help employer brands reach their full potential through Active Engagement™. Invest in the success of your employees and watch your employer brand thrive! Learn more at
getfive.com
.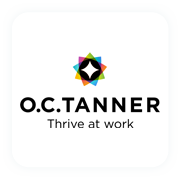 O.C. Tanner, the global leader in employee recognition and engagement, helps thousands of companies accomplish and appreciate great work. Influence greatness in your organization. Visit
octanner.com
to learn more.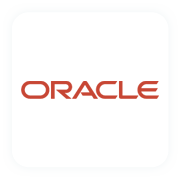 Oracle HCM Cloud provides organizations with a complete HR system that is enjoyable, flexible, and intelligent. Offering a best-in-class employee experience with digital assistants and hyper-personalized content. An end-to-end solution natively built for the cloud, all backed by a relentless focus on innovation to future proof your business.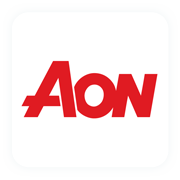 The Rewards Solutions practice at Aon empowers business leaders to reimagine their approach to rewards in the digital age through a powerful mix of data, analytics and advisory capabilities. Our colleagues support clients across a full spectrum of needs, including compensation benchmarking, pay and workforce modeling, and expert insights on rewards strategy and plan design. To learn more, visit:
rewards.aon.com
.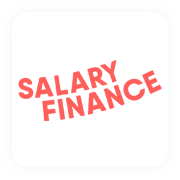 Founded in 2015,
Salary Finance
is an award-winning organization that partners with employers to offer financial wellness solutions that help employees improve their lives by improving their finances. Fueled by a social purpose, we have partnered with United Way Worldwide to further our mission: To get 10 million Americans out of debt and into savings. Want more information? Download your copy of the
Employer's Guide to Financial Wellness
to understand the impact poor financial health has on employees. Ready to take action? Please visit
www.salaryfinance.com/us
to get started.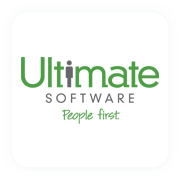 Ultimate Software is a leading cloud provider of human capital management solutions. Built with an inherent focus on people, Ultimate's award-winning UltiPro® delivers solutions for HR, payroll, talent, and time, as well as employee surveys and sentiment analysis—all designed to improve the employee experience at every level of the organization. Founded in 1990 and based in Weston, Florida, Ultimate supports thousands of customers representing diverse industries and managing millions of people across the world.

The PEER 150 is extremely excited and honored to partner with Make-A-Wish for our Annual PEER 150 National Summit! On November 7th, The PEER 150 and Make-A-Wish will be hosting a private, invitation-only, dinner and casino night at Clif Bar Headquarters. The dinner will help in raising both awareness and contributions for this amazing nonprofit institution while also providing unmatched networking.
For more information about Make-A-Wish, please visit their website here: http://www.wish.org/.
Host Hotel:
41 Tunnel Road
Berkeley, CA 94705
Opening its doors in 1915, Claremont Club & Spa has been revered as one of America's iconic luxury hotels. Originally a romantic castle at the start of the Gold Rush and later a grand hotel, this exclusive resort is rich with history and tradition. Overlooking the San Francisco Bay, Claremont Club & Spa in Berkeley sets new heights in service, amenities, and accommodations. For the past 100 years, Claremont has been recognized as an icon in the Bay Area.

Location Addresses:
500 Oracle Parkway
Redwood Shores, CA 94065
100 Shoreline Hwy.
Mill Valley, CA 94941
1451 66th St,
Emeryville, CA 94608
222 Second Street
San Francisco, CA 94105

Hotel Room Information:
The PEER 150 has negotiated a discounted group room rate of $299 plus tax. The deadline to book is Friday, October 11th. Reservations must be made by this date to qualify for our group rate.
To get a room, please email Melissa Grosjacques-Colichio, VP of Event Ops, The PEER 150, at melissag@thepeer150.com with the info below:
• Name for reservation
• Email for confirmation
• Arrival/departure dates
• Any additional guests or requests?
Please note that hotel rooms will be reserved on a first-come, first-served basis, so please let me know ASAP to guarantee yourself a room.
If you have any questions about your hotel room or the event details/logistics, please reach out to Melissa Grosjacques-Colichio, VP of Event Ops, The PEER 150, at melissag@thepeer150.com.

Host Hotel Map & Directions: