PEER 150 Chicago Roadshow
Centro & McDonald's Headquarters
Tuesday, August 6th, 2019
The PEER 150
The Chicago members of The PEER 150 are honored to host a day of networking and content at Centro and McDonald's Headquarters. Attendance is open to senior human resources executives approved by our PEER 150 team.
You are invited to join us for a day of engaging content and idea sharing, along with great food and plenty of networking time with your peers.
We look forward to seeing you on Tuesday, August 6th!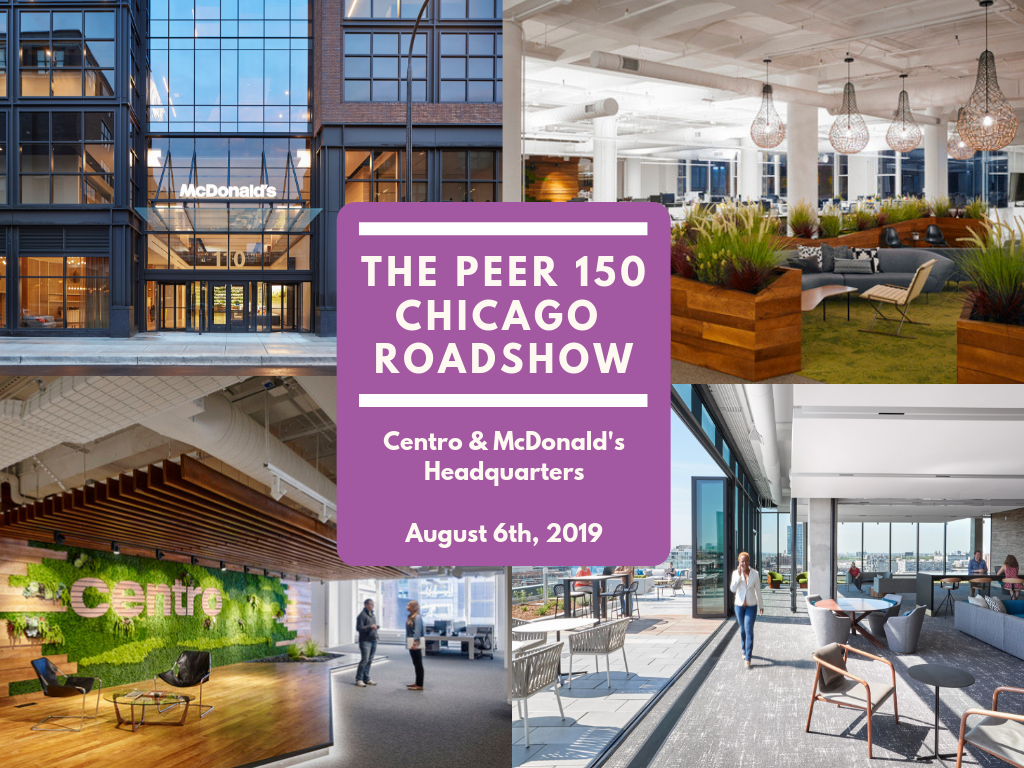 Tuesday, August 6th
8:30 am

– Registration & Breakfast at Centro Headquarters

9:15 am

– PEER 150 Opening Comments


9:25 am

– Centro Welcome Comments

9:30 am

– Happiness is the New ROI

10:15 am

– Four Trends Re-shaping the Way We Work


A staggering 73% of companies expect significant disruption to prepare for the Future of Work… Are you and your organization prepared?
We'll explore the findings from this year's Global Talent Trends 2019 and take a deep-dive into the four emerging trends that are re-shaping the future of work—including the implications they may have both globally and here in Chicago.

11:00 am

– Private Office Tours of Centro HQ
11:30 am

– Load Bus for McDonald's Headquarters
11:45 am

– Depart for McDonald's Headquarters
12:00 pm

– Arrival & Check-in at McDonald's Headquarters

12:15 pm

– Lunch & Private Office Tours at McDonald's
1:30 pm

– Panel: Evolving Culture and Modernizing the Brand





2:45 pm

– Networking & Adjourn
For more information about sponsorship, please contact CalKeizur@thepeer150.com.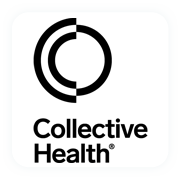 Collective Health is rebuilding everything about how health benefits work. From administering better health plans, to connecting you to the right networks across medical, dental, vision and pharmacy, to introducing an entirely new way to engage with health benefits – our platform creates an all-in-one experience you and your people deserve. We bring together technology + design + humans to redefine how you and your people experience benefits. The impact? Benefits that you are proud to give your people and control over what matters to your company. We're here to help you support your people. Simple as that.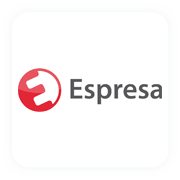 Espresa empowers companies to provide world-class onsite programs that employees love and associate with best places to work. As the world's first Employee Programs Automation platform, Espresa is dedicated to helping benefits teams manage, scale and measure all their workplace employee programs. Companies can now easily manage their health, fitness and wellness programs, employee resource groups, company events, lifestyle services, rewards and recognition, and reimbursement programs.
Espresa is headquartered in Palo Alto, California. Learn more at Espresa.com.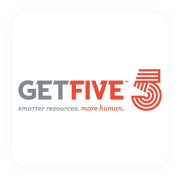 GetFive
is a leading provider of scalable solutions in Modern Outplacement (moving on) and Career Management (moving up). We help employer brands reach their full potential through Active Engagement™. Invest in the success of your employees and watch your employer brand thrive! Learn more at
getfive.com
.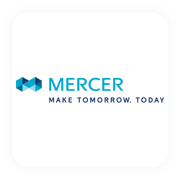 At Mercer, we make a difference in the lives of more than 110 million people every day by advancing their health, wealth and careers. We're in the business of creating more secure and rewarding futures for our clients and their employees — whether we're designing affordable health plans, assuring income for retirement, or aligning workers with workforce needs. Using analysis and insights as catalysts for change, we anticipate and understand the individual impact of business decisions, now and in the future. We see people's current and future needs through a lens of innovation, and our holistic view, specialized expertise, and deep analytical rigor underpin each and every idea and solution we offer. For more than 70 years, we've turned our insights into actions, enabling people around the globe to live, work, and retire well. At Mercer, we say we
Make Tomorrow, Today
.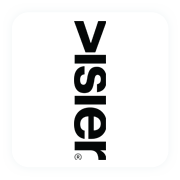 Visier is the Global 2000 choice for people analytics and workforce planning enabling organizations to see insights in complex data to make critical business decisions that lead to better business results today, tomorrow, and beyond.
Visier provides clear answers to hundreds of critical, best practice HR questions. Chosen by 150+ large enterprises, Visier takes you from reports to advanced self-service analytics and scenario-based planning.
For more information, visit https://www.visier.com.
11 E Madison St.
Chicago, IL 60602
Centro is a global provider of enterprise-class software for digital advertisers. Its technology, Basis, is the industry's most comprehensive and automated digital media management platform. Through a single user interface, Basis converges the entire advertising workflow, enabling marketers to plan, buy, analyze and streamline campaigns for programmatic, direct, search and social. By unifying all major aspects of digital media into one platform, Basis breaks down silos, improves performance, and helps businesses grow profitably. Headquartered in Chicago with 40 offices across North America, Centro has received numerous accolades for its programmatic software, commitment to employees and workplace culture.
100 N Carpenter St.
Chicago, IL
McDonald's USA, LLC, serves a variety of menu options made with quality ingredients to nearly 25 million customers every day. Ninety-five percent of McDonald's 14,000 U.S. restaurants are independently owned and operated by businessmen and women.
Location Maps:
Centro Headquarters
McDonald's Headquarters