PEER 150 Atlanta Regional Dinner
Jackson Healthcare Headquarters
Tuesday, October 22nd, 2019
The PEER 150
The Atlanta members of The PEER 150 are honored to host an evening of networking and content at Jackson Healthcare Headquarters. Attendance is open to senior human resources executives approved by our PEER 150 team.
You are invited to join us for an evening of engaging content and idea sharing, along with great food and plenty of networking time with your peers.
We look forward to seeing you on Tuesday, October 22nd!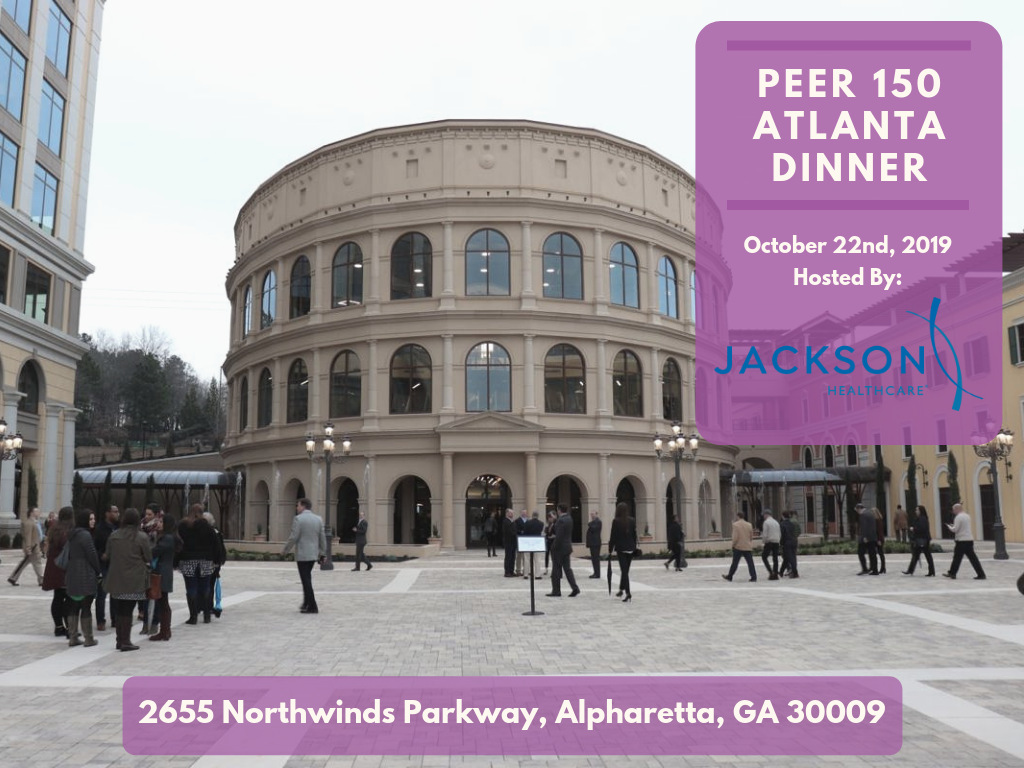 Tuesday, October 22nd
5:00 pm

– Networking & Reception
6:00 pm

– Private Office Tour
6:30 pm

– Dinner Served
7:00 pm

– Welcome Comments

7:15 pm

– Associate Experience, Evolved: Progressing from "Being" to "Wellbeing"


What does "wellbeing" look like in today's fast-changing, multi-generational work environment—and which practices are most effective for helping employees maximize their potential?

8:15 pm

– Q&A, Additional Networking & Adjourn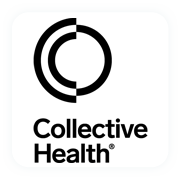 Collective Health is rebuilding everything about how health benefits work. From administering better health plans, to connecting you to the right networks across medical, dental, vision and pharmacy, to introducing an entirely new way to engage with health benefits – our platform creates an all-in-one experience you and your people deserve. We bring together technology + design + humans to redefine how you and your people experience benefits. The impact? Benefits that you are proud to give your people and control over what matters to your company. We're here to help you support your people. Simple as that.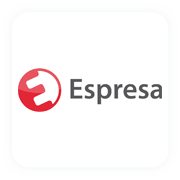 Espresa is the world's first Culture Benefits™ platform that includes a suite of integrated tools with a modern digital experience that people love. Supporting HR and people teams, Espresa drives workplace culture through employee experience and engagement programs such as, rewards + recognition, employee resource groups, wellbeing + fitness, challenges + achievements, reimbursements, and meetups + event scheduling. Discover how Espresa makes heroes out of HR teams while engaging people, wherever they are.
Espresa is a global company, headquartered in Palo Alto, California. Learn more by visiting Espresa.com.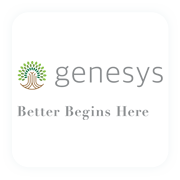 Genesys is a new beginning for businesses —
a beginning marked by stronger communication, personalized benefits, and a culture that attracts and retains top talent. We are more than Health and Welfare consultants. We are agents of change with a commitment to truth, a heart to serve, and a passion for elevating humanity through our work. This rare approach to doing business coupled with unmatched experience and a wealth of strategic partnerships give us everything we need to enhance potential and uncover growth opportunities for our clients.
Better Begins Here
We are … data-driven, yet people-focused.
confident, yet humble.
relaxed, yet professional.
disruptive, yet disciplined.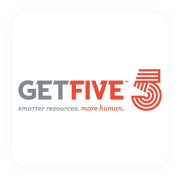 GetFive
is a leading provider of scalable solutions in Modern Outplacement (moving on) and Career Management (moving up). We help employer brands reach their full potential through Active Engagement™. Invest in the success of your employees and watch your employer brand thrive! Learn more at
getfive.com
.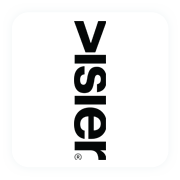 Visier is the Global 2000 choice for people analytics and workforce planning enabling organizations to see insights in complex data to make critical business decisions that lead to better business results today, tomorrow, and beyond.
Visier provides clear answers to hundreds of critical, best practice HR questions. Chosen by 150+ large enterprises, Visier takes you from reports to advanced self-service analytics and scenario-based planning.
For more information, visit https://www.visier.com.
2575 Northwinds Parkway
Alpharetta, GA 30009
Jackson Healthcare is built on a simple idea — that talented professionals with a shared purpose can improve the lives of patients, families and communities.
Headquartered in Alpharetta, Georgia, the company has risen to a place of prominence among the largest healthcare staffing and technology companies in the U.S. Through healthcare staffing, search and technology, it impacts more than seven million patients in over 1,300 healthcare facilities each year.
Jackson Healthcare is creating an unparalleled environment where great companies thrive. It fosters companies that are preferred partners and employers of choice, all while doing meaningful work and impacting communities locally as well as around the world.
Given its steady growth, it is now the 14th largest private company in Metro Atlanta. Its expanding corporate campus is renowned for exceptional health, wellness and dining amenities and values-centric culture.