PEER 150 San Francisco Talent Attic
42 Silicon Valley
Thursday, September 20th, 2018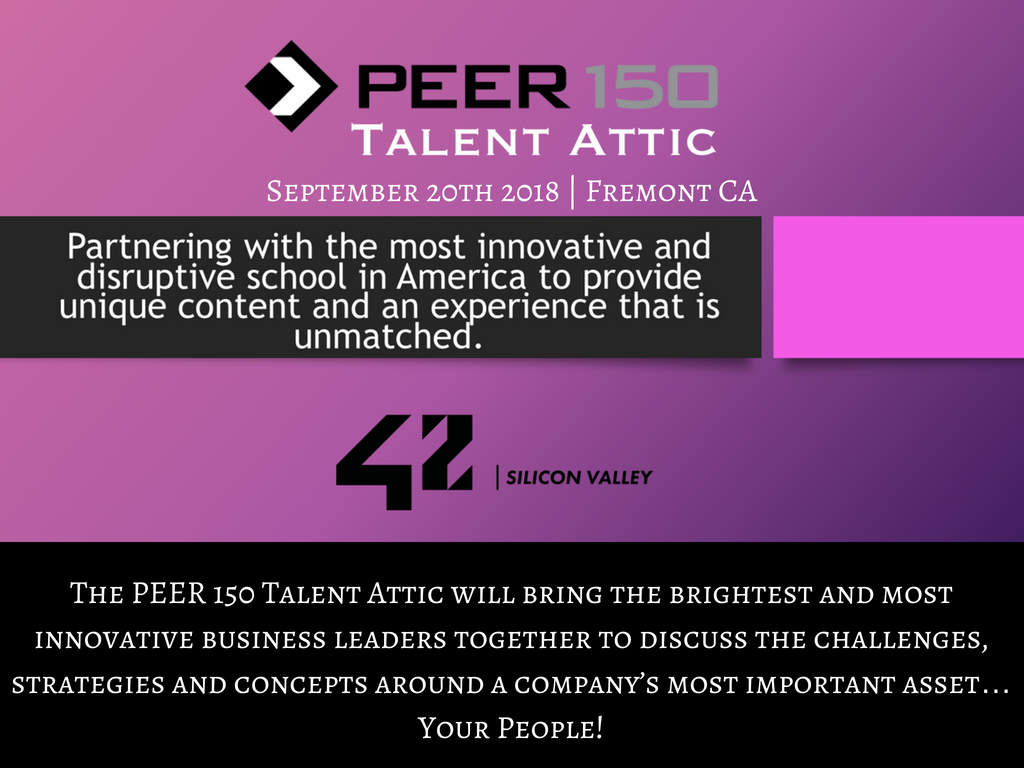 The Talent Attic will focus on 3 main tracks which will dive deep into their respected topics: Employee Engagement, Future Workforce and Branding.
These tracks will incorporate a series of workshops, roundtables and presentations to ensure we have an interactive approach to knowledge sharing.
We are focusing on an immersive and innovative approach to cross pollinate with other business executives to discuss the challenges that all professions and industries face on a regular basis.
We look forward to seeing you on Thursday, September 20th!
For more information about sponsorship, please contact BradCoen@thepeer150.com.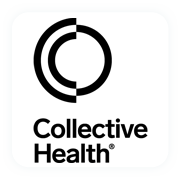 Collective Health is rebuilding everything about how health benefits work. From administering better health plans, to connecting you to the right networks across medical, dental, vision and pharmacy, to introducing an entirely new way to engage with health benefits – our platform creates an all-in-one experience you and your people deserve. We bring together technology + design + humans to redefine how you and your people experience benefits. The impact? Benefits that you are proud to give your people and control over what matters to your company. We're here to help you support your people. Simple as that.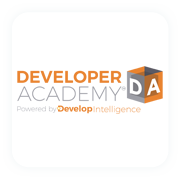 Developer Academy
™, powered by global training provider,
DevelopIntelligence
, is an all-inclusive, results-driven alternative to in-house technical training. Developer Academy™ programs are holistic immersive learning experiences combining a mix of self-paced courses, in-person classroom work, progressive labs, and a capstone project, all supported by full-time instructors in your offices. We currently have 100+ expert instructors who teach 300+ different instructor-led training courses, covering everything from Java, COBOL, Hadoop, Machine Learning, Cloud, DevOps, Mobile and other technologies.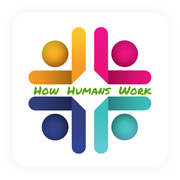 Workplace pressures impact employee health. In fact, who you report to has more influence on your health than your doctor. Engagement, productivity and company success depend on the daily energy your people bring to the table. We help leaders get the most from their people by showing them how they can help their employees stay vital and navigate stress. How Humans Work provides on-site and off-site training, keynotes and health metrics to transform your culture.
www.evoq.io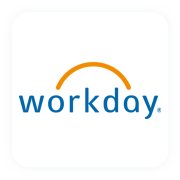 Workday is a leading provider of enterprise cloud applications for finance and human resources.
Founded in 2005, Workday delivers financial management, human capital management, and analytics applications designed for the world's largest companies, educational institutions, and government agencies. Organizations ranging from medium-sized businesses to Fortune 50 enterprises have selected Workday.
6600 Dumbarton Circle
Fremont, CA 94555
42 Silicon Valley is an innovative engineering college in the San Francisco Bay Area. As the leading college for software engineering, coding, and programming, we're disrupting engineering education and tech talent pipelines in the Bay. Think tech is just for nerds? Think again.
42 is more than just a disruptive educational model and coding school. What makes us unique and a major player in the tech world are the defining characteristics of the 42 culture. Every element of 42 shows our culture, from the students, to the curriculum structure and content, to the $0 tuition and innovative admissions process.