PEER 150 San Francisco Talent Attic
42 Silicon Valley
Thursday, September 20th, 2018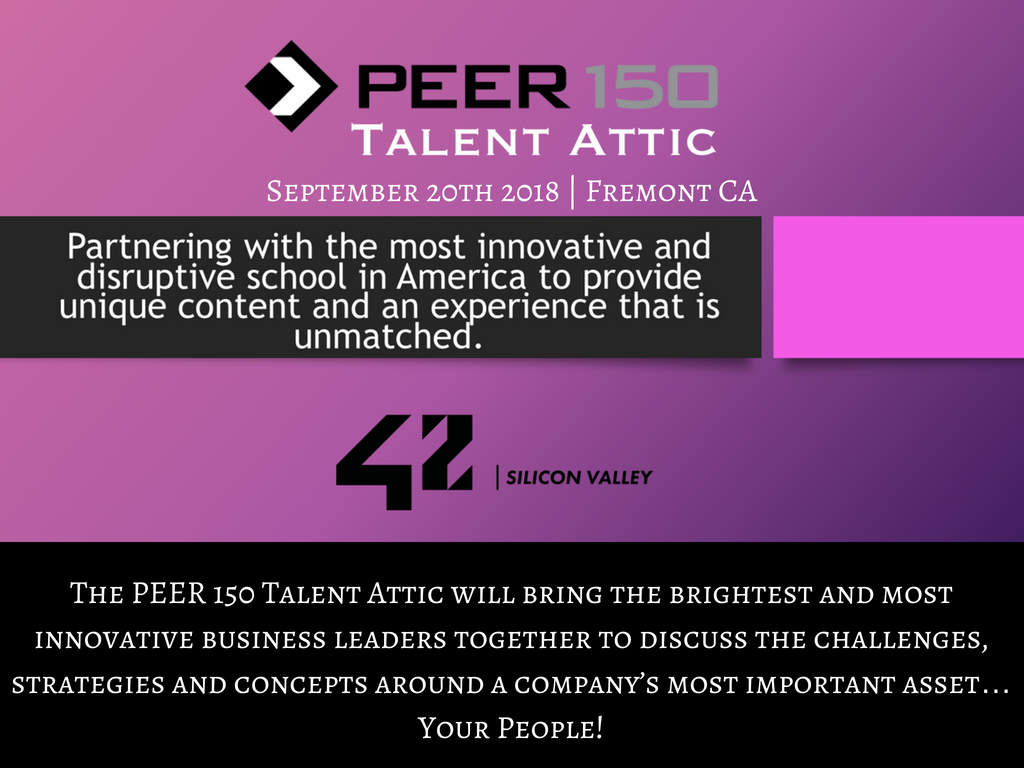 The Talent Attic will focus on 3 main tracks which will dive deep into their respected topics: Employee Engagement, Future Workforce and Branding.
These tracks will incorporate a series of workshops, roundtables and presentations to ensure we have an interactive approach to knowledge sharing.
We are focusing on an immersive and innovative approach to cross pollinate with other business executives to discuss the challenges that all professions and industries face on a regular basis.
We look forward to seeing you on Thursday, September 20th!