PEER 150 Seattle Regional Dinner
Canlis Restaurant
Tuesday, June 5th, 2018
The PEER 150
The Seattle members of The PEER 150 are honored to host an evening of networking and content at Canlis Restaurant. Attendance is open to senior human resources executives approved by our PEER 150 team.
You are invited to join us for an evening of engaging content and idea sharing, along with great food and plenty of networking time with your peers.
We look forward to seeing you on Tuesday, June 5th!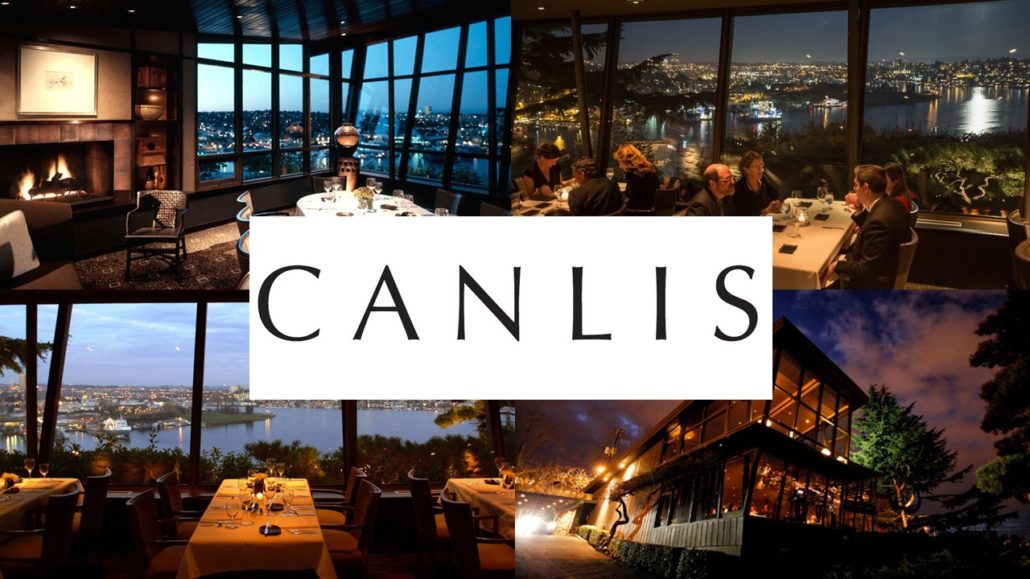 Tuesday, June 5th
5:30 pm

– Networking & Cocktail Reception
6:30 pm

– Dinner Served
7:00 pm

– PEER 150 Welcome Comments
7:15 pm

– Continuous Performance Management — Taking it From Theory to Reality


In an interactive Q&A discussion, Casey Ryan, VP HR at Tune, will share the insights from shepherding his organization's adoption of continuous performance management. Learn why making this change became a priority for Tune, hear his best practices for roll out and see how his HR team supports their managers to regularly have the crucial conversations necessary to motivate ever higher levels of performance.
8:30 pm

– Prize Drawing & Adjourn
For more information about sponsorship, please contact CalKeizur@thepeer150.com.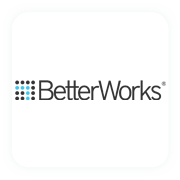 BetterWorks provides continuous performance management for organizations like BMW, Evernote, Kroger and Schneider Electric. It helps leaders easily improve employee performance through seamless goal setting and ongoing feedback. The company is headquartered in Redwood City, CA, with an office in New York City, and is backed by Kleiner Perkins Caufield & Byers, Emergence Capital and 8VC. The experienced team comes from innovative companies like Amazon, Box, Google, LinkedIn, Palantir, Salesforce and Yammer. Learn more at
https://www.betterworks.com/
.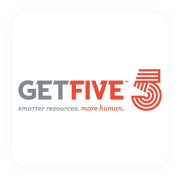 GetFive is a provider of modern outplacement solutions, known for its proven 5-Step Method for job search. We help employer brands reach their full potential through smarter offboarding.
Our outplacement solutions guarantee unmatched one-to-one coaching hours and make a science of getting back to work. Our targeted executive coaching programs focus on the development areas your employees need most to maximize professional potential.
Known for our fanatical dedication to client satisfaction, we offer customized, scalable solutions for every employment level and stage. Visit us at getfive.com to schedule a complimentary strategy session and to find out how our programs can benefit your employer brand ROI.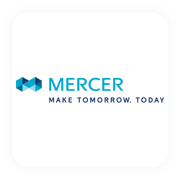 At Mercer, we make a difference in the lives of more than 110 million people every day by advancing their health, wealth and careers. We're in the business of creating more secure and rewarding futures for our clients and their employees — whether we're designing affordable health plans, assuring income for retirement, or aligning workers with workforce needs. Using analysis and insights as catalysts for change, we anticipate and understand the individual impact of business decisions, now and in the future. We see people's current and future needs through a lens of innovation, and our holistic view, specialized expertise, and deep analytical rigor underpin each and every idea and solution we offer. For more than 70 years, we've turned our insights into actions, enabling people around the globe to live, work, and retire well. At Mercer, we say we
Make Tomorrow, Today
.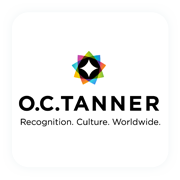 O.C. Tanner, the global leader in employee recognition and engagement, helps thousands of companies accomplish and appreciate great work. Influence greatness in your organization. Visit
octanner.com
to learn more.
2576 Aurora Ave N
Seattle, WA 98109
Seattle's landmark fine-dining destination for 66 years, offering Pacific NW fare in a midcentury-modern home.