PEER 150 New York Regional Dinner
Marsh & McLennan Headquarters
Thursday, April 26, 2018
The PEER 150
The New York members of The PEER 150 are honored to host an evening of networking and content at the Marsh and McLennan Headquarters. Attendance is open to senior human resources executives approved by our PEER 150 team.
You are invited to join us for an evening of engaging content and idea sharing, along with great food and plenty of networking time with your peers.
We look forward to seeing you on Thursday, April 26th!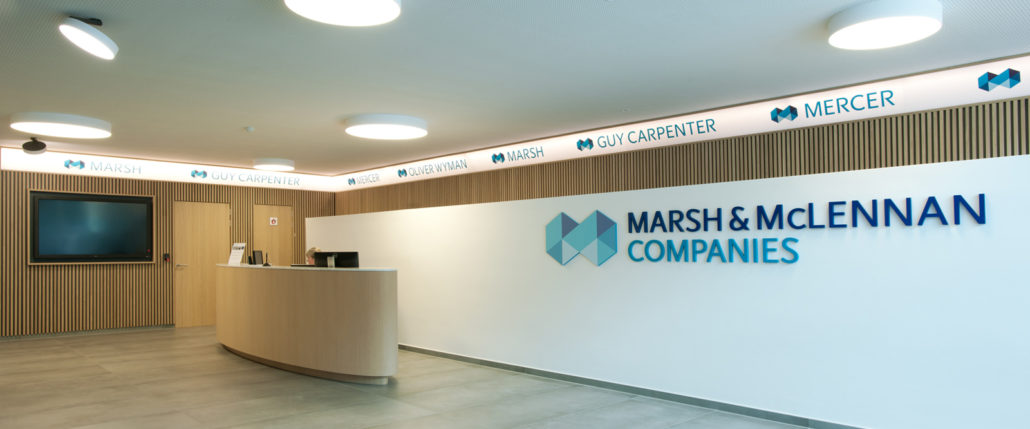 Lauren Leader-Chivée, Co-Founder, CEO, All In Together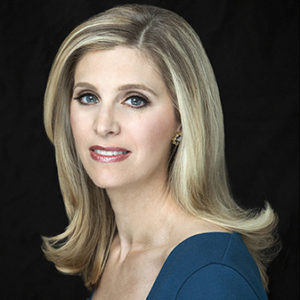 Lauren Leader-Chivée is a sought after writer, researcher and thought leader on diversity and women's issues–in the workplace, in politics and in between. Her book Crossing The Thinnest Line argues that diversity is THE most under-leveraged economic asset in the United States. She has co-authored a long list of research studies from the global think tank Center for Talent Innovation, where she served as President, and her opinion pieces run the gamut from the Harvard Business Review and Inc., to Marie Claire magazine and The Huffington Post.
A feminist leader for a new generation, Lauren is the Founder & CEO of the nonprofit All In Together (AIT), dedicated to teaching women how to have a voice in politics – on both sides of the aisle. Wrestling with the massive disconnect between women determining elections but not pulling the levers of power, AIT's mission is to help women have the influence in policy equal to their numbers.
Recently named one of Fortune's 50 Most Influential Women on Twitter, and serving as a term member of the prestigious Council on Foreign Relations, Lauren is a sought after speaker at wide-ranging forums.
Steeped in the value of diversity and what makes teams most effective – in their creation, leadership and execution, Lauren is currently an executive advisor to Deloitte Consulting and has spent much of her career advising Fortune 500 companies around the world.
For more information about sponsorship, please contact CalKeizur@thepeer150.com.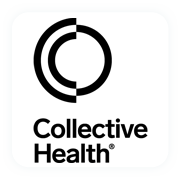 Collective Health is rebuilding everything about how health benefits work. From administering better health plans, to connecting you to the right networks across medical, dental, vision and pharmacy, to introducing an entirely new way to engage with health benefits – our platform creates an all-in-one experience you and your people deserve. We bring together technology + design + humans to redefine how you and your people experience benefits. The impact? Benefits that you are proud to give your people and control over what matters to your company. We're here to help you support your people. Simple as that.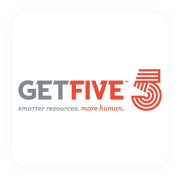 GetFive is a provider of modern outplacement solutions, known for its proven 5-Step Method for job search. We help employer brands reach their full potential through smarter offboarding.
Our outplacement solutions guarantee unmatched one-to-one coaching hours and make a science of getting back to work. Our targeted executive coaching programs focus on the development areas your employees need most to maximize professional potential.
Known for our fanatical dedication to client satisfaction, we offer customized, scalable solutions for every employment level and stage. Visit us at getfive.com to schedule a complimentary strategy session and to find out how our programs can benefit your employer brand ROI.

Logical Design Solutions (LDS) help organizations and their people succeed in the new digital economy. We partner with market leaders to create digital strategy and design inside global organizations. Our experiences drive transformational change by empowering people to work better. Fueling our clients' most important relationships – with employees, candidates, alums, and customers – elevates business performance and realizes breakthrough innovation value.
For more information, visit www.LDS.com.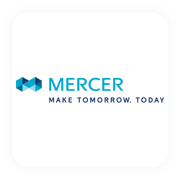 At Mercer, we make a difference in the lives of more than 110 million people every day by advancing their health, wealth and careers. We're in the business of creating more secure and rewarding futures for our clients and their employees — whether we're designing affordable health plans, assuring income for retirement, or aligning workers with workforce needs. Using analysis and insights as catalysts for change, we anticipate and understand the individual impact of business decisions, now and in the future. We see people's current and future needs through a lens of innovation, and our holistic view, specialized expertise, and deep analytical rigor underpin each and every idea and solution we offer. For more than 70 years, we've turned our insights into actions, enabling people around the globe to live, work, and retire well. At Mercer, we say we
Make Tomorrow, Today
.
1166 Avenue of the Americas
New York, NY 10036
We bring the best people together to help clients discern new possibilities and pursue them with success.
For 146 years, we have grown by helping our clients prosper amid changing times and technologies, from the Industrial Revolution to the digital age. Our work today embraces many of society's most complex challenges: sustainable business growth; the health, wealth, and performance of organizations' people; resource security; cyber security; economic instability; climate change; and terror threats.
Our people — at Marsh, Guy Carpenter, Mercer, and Oliver Wyman — are known for character, commitment to their clients' enterprise, and the temperament to overcome challenges. We are here for the long haul to help clients realize ambitious goals with the right plan, the right team, and the confidence that risks are fully addressed. Click here to download Marsh & McLennan Companies At A Glance.