PEER 150 Executive Interview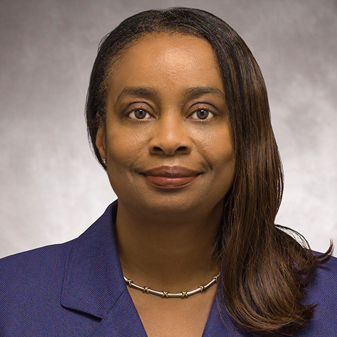 Karla Packer
Senior Vice President and Chief Human Resources Officer
The Nature's Bounty Co.
PEER 150 - Human Resources
Q. Can you give an overview of your background and how you became the SVP & CHRO at The Nature's Bounty Co.?
Well, first of all, I was a math major. I didn't start in HR; I started in IT for IBM. After I spent a few years in IT, I then spent time in Marketing and Sales at IBM. I actually stumbled into HR when IBM asked me teach their new Manager and Leadership Development Program. I haven't left HR since. I came to Nature's Bounty through a recruiter. He called me up about this great wellness company. I was intrigued by the industry and intrigued by the leadership team. I joined five and a half years ago.
Q. How long were you at IBM for?
I was at IBM for about 14 years in IT, Sales and Human Resources roles. I worked for Avon Products, when the company was building global brands through a globalization effort. I worked for IAC/Interactive, an ecommerce company, which owns brands like, Expedia, Hotels.com, Match, Ticketmaster and HSN. I also worked in financial services and the healthcare industries. I have about 30 plus years of experience, mostly in HR, though not all. The great thing about Human Resources is that it's transferable. You can work across industries pretty easily.
Q. Can you provide an overview of your company, specifically details of your HR department?
Sure, let me start with the company, because people typically don't know who The Nature's Bounty Co. is.
We can trace its long history as far back as 1870 with the founding of our Holland & Barrett stores in England. Over 145 years later, the company continues to enrich the lives of consumers around the world and proudly stands as the leader in health and wellness by introducing innovative products and solutions to the marketplace.
The company began its healthy legacy when it was founded as Nature's Bounty in 1971. In 1972, we expanded into the direct-to-consumer business with the creation of our Puritan's Pride direct mail catalog. Our ongoing mission to deliver the highest quality nutritional supplements and wellness products has resulted in an extensive portfolio of well-known and trusted brands, including Nature's Bounty®, Sundown Naturals®, Osteo Bi-Flex®, Solgar ®, Balance Bar®, MET-Rx®, Pure Protein®, Body Fortress®, Puritan's Pride®, Organic Doctor®, Holland & Barrett®, and many others.
After more than four decades of extraordinary success and unprecedented growth, we are now one of the largest nutritional supplement manufacturers and distributors in the country. We are a privately held company, owned by The Carlyle Group.
The Nature's Bounty Co. has about $3 billion in annual revenue. We are like a $3 billion dollar start-up because we are very entrepreneurial. Our entrepreneurial founders ran this company for a very long time before private equity came in about six years ago.
More than 11,000 talented and dedicated individuals work as part of the global team. The HR team is global and is spread out primarily across the U.S., Canada, and the United Kingdom.
This industry is great because, if you think about it, globally, people are living longer. A good thing! People often look for alternatives to traditional medicine. So, we're in a growth industry, which is fantastic.
Q. What do you think your biggest challenges are when you are looking at talent?
I think the biggest challenge for me, as the CHRO, is that we're going through massive amounts of business transformation. Our transformations are happening on an accelerated timeline, and we're doing them all at once. Almost every function within the company is going through transformation. I think for us, change is constant and will be continuous. The pace of change is pretty dramatic because we're really trying to make this company a powerhouse global entity. We want to scale it and grow it. Our biggest challenge is managing that transformation and then ensuring we find the right talent to lead it. When you look around, it's pretty competitive from a talent point of view. We have to find the right types of people – who are strategic but also entrepreneurial. They have to be hands-on, willing to lead and do the work.
Q. Do you see a difference in the way people work based on their generation?
I think that parts of what you read about millennials is probably true. We know that they probably won't stay with us for a long period of time. What we are trying to do is see if we can really enhance and maximize the time that they are with us. If they're coming in for a stint and then want to exit to do something else, how best can we try and entice them to do that something else here with us?
Q. Can you elaborate on career development and performance management at Nature's Bounty?
Because we're so entrepreneurial, we don't have the traditional systems you would find at an IBM or a GE as far as career development. What we really try to do is build our relationships with college campuses. It's important that we are on campuses fighting for talent, getting that talent in and helping it grow with us.
From a career development and performance management points of view, we recently began implementing performance management systems. We are really trying to encourage our managers and our leaders to have conversations with people around setting objectives and measuring performance. The next step is talking to them about their careers. I would say we are in our early stages. There are other companies that are much further ahead, but what we're trying to do is make sure that we begin to have those developmental conversations with our associates.
Because we are nimble and entrepreneurial, people are coming in here and gaining, in my opinion, a richer experience because we're leaner. We have, what I would call, more blended roles. We are really putting a lot more responsibility on our associates than if you were in a larger company with well-defined roles but with a narrower focus. People are coming in, even our interns, and helping us build brand architecture. You are gaining a different level of experience than if you were with a large organization. There is nothing wrong with large organizations, but clearly our associates are gaining more depth of experience just because of who we are and how we operate.
Q. Do you believe being nimble and entrepreneurial attracts future talent?
Yes, we are definitely trying to get that word out. We have a fantastic culture. It's low bureaucracy. It's low politics. For forty years we weren't a corporate type culture. We didn't have those corporate things that other big companies have. They were just entrepreneurial and wanted to grow the business and do what was right for the consumer and associates.
Q. How would you describe your leadership skills? What do you believe is your strength and how do you set the tone as a leader?
I think, first of all, you have to be a business person. Regardless of the function you're in, whether Finance, HR, Communications, or Sales, you really have to be a business person. I have tried throughout my entire career to have that business acumen because that is where the conversation is. It's not around what performance management tool you use, or what system you're going to build. Can you have a conversation with leaders about their business? Can you influence and help drive that business? What I like my team to do is to be able to have that skill set. Getting the functional stuff right, that's a given. There are a lot of people who can do the functional things in HR well, but to really be able to have a good business head on you and to be able to have a conversation with those senior executive leaders around the business, I think that is a critical skill set that all HR people should have. I try my best! Clearly, I think the role I play here is really around "How do you transform this business?" and "How do you get this business to really be a global wellness business?" You also have to protect and keep the entrepreneurial culture that was built over the many years.
Q. What advice would you give to incoming college students or even professionals looking to transition into the Human Resources role?
I would say that, in addition to learning about the subject matter specific to your major, you should really focus on developing strong business skills. Maybe do that through getting an MBA. As HR executives and professionals we have the ability to influence how big, strategic business problems are solved, and so exposure to different business areas is always helpful. To that end, my suggestion to some of the folks coming from colleges and universities is that it's worthwhile taking a stint in consulting. It gives you opportunities to work with different clients and sometimes different industries. Doing that for 2-3 years will provide you with a good base and allow you to migrate into an HR group. You are going to have some business knowledge because you got an MBA, but consulting will allow you to apply what you have learned. You will add a little more value with that experience. This experience can be applied when you land within an HR team. Like I said before, I think the strongest HR people are the ones who don't just know the functional stuff well, but those who can really influence the business and drive results. Those are the ones we are all chasing after to hire because they are the ones who can sit with those business leaders, have those dialogues, and be able to influence their thinking. Those professionals can then move from industry to industry because they have transferable skills. You may have to make a few tweaks here and there, but the general role that HR professionals play stays the same no matter what industry you are in. If you think about organizational design and organizational effectiveness, if we in HR do our job really well, we can influence the business. So that piece excites me! My ability to be able to help drive the business and move the business forward. I love working with people. Influencing business and getting results is where we need to be, and, obviously, we have to do that through people.