PEER 150 Seattle Regional Dinner
Palisade Restaurant
Tuesday, May 14th, 2019
The PEER 150
The Seattle members of The PEER 150 are honored to host an evening of networking and content at Palisade Restaurant. Attendance is open to senior human resources executives approved by our PEER 150 team.
You are invited to join us for an evening of engaging content and idea sharing, along with great food and plenty of networking time with your peers.
We look forward to seeing you on Tuesday, May 14th!
Tuesday, May 14th
5:00 pm

– Networking & Cocktail Reception
6:15 pm

– Dinner Served
6:55 pm

– Welcome Comments

7:00 pm

– Influence Greatness


In this interactive session, Jeff Birk (#1 Amazon Bestselling Author, Stand-up Comedian), will take a deeper look at six key elements that unlock the secrets to developing great people, teams and cultures. Leaders learn the importance of being an influencer and how six key elements, applied effectively, can create highly successful cultures. Then, with a keen understanding of three essential ways to convey appreciation, they are empowered to incorporate best practices that inspire employees to engage. And when people engage, companies grow.

8:00 pm

– Prize Drawing & Additional Networking
9:00 pm

– Adjourn
For more information about sponsorship, please contact CalKeizur@thepeer150.com.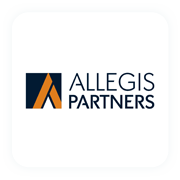 COMPANY DESCRIPTION:
A global executive search firm that intentionally focuses on identifying diverse, top talent for CEO, board, human resources, and other executive and senior management roles across a wide range of industries
PRACTICES:
• Human Resources Practice—Identifying professional talent to lead and evolve the human resources function
• CEO & Board Practice—Partnering with board directors and members of the C-suite to efficiently recruit successful candidates
LOCATIONS:
Allegis Partners consultants are based in: BOSTON, CHICAGO, HONG KONG, LONDON, LOS ANGELES, NEW YORK, SAN FRANCISCO, and SYDNEY.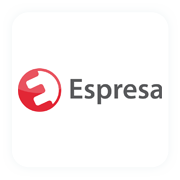 Espresa empowers companies to provide world-class onsite programs that employees love and associate with best places to work. As the world's first Employee Programs Automation platform, Espresa is dedicated to helping benefits teams manage, scale and measure all their workplace employee programs. Companies can now easily manage their health, fitness and wellness programs, employee resource groups, company events, lifestyle services, rewards and recognition, and reimbursement programs.
Espresa is headquartered in Palo Alto, California. Learn more at Espresa.com.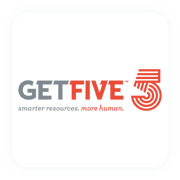 GetFive
is a leading provider of scalable solutions in Modern Outplacement (moving on) and Career Management (moving up). We help employer brands reach their full potential through Active Engagement™. Invest in the success of your employees and watch your employer brand thrive! Learn more at
getfive.com
.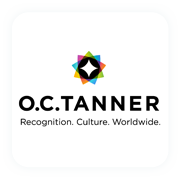 O.C. Tanner, the global leader in employee recognition and engagement, helps thousands of companies accomplish and appreciate great work. Influence greatness in your organization. Visit
octanner.com
to learn more.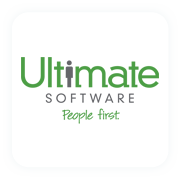 Ultimate Software is a leading cloud provider of human capital management solutions. Built with an inherent focus on people, Ultimate's award-winning UltiPro® delivers solutions for HR, payroll, talent, and time, as well as employee surveys and sentiment analysis—all designed to improve the employee experience at every level of the organization. Founded in 1990 and based in Weston, Florida, Ultimate supports thousands of customers representing diverse industries and managing millions of people across the world.
2601 West Marina Place
Seattle, WA 98199
Palisade has always had amazing elements. We've created a new range of dishes, updated the atmosphere, and rededicated ourselves to the best service in Seattle. These pieces add up to the best all occasion experience in town.