PEER 150 Portland Regional Dinner
Vacasa Headquarters
Thursday, April 25th, 2019
The PEER 150
The Portland members of The PEER 150 are honored to host an evening of networking and content at Vacasa Headquarters. Attendance is open to senior human resources executives approved by our PEER 150 team.
You are invited to join us for an evening of engaging content and idea sharing, along with great food and plenty of networking time with your peers.
We look forward to seeing you on Thursday, April 25th!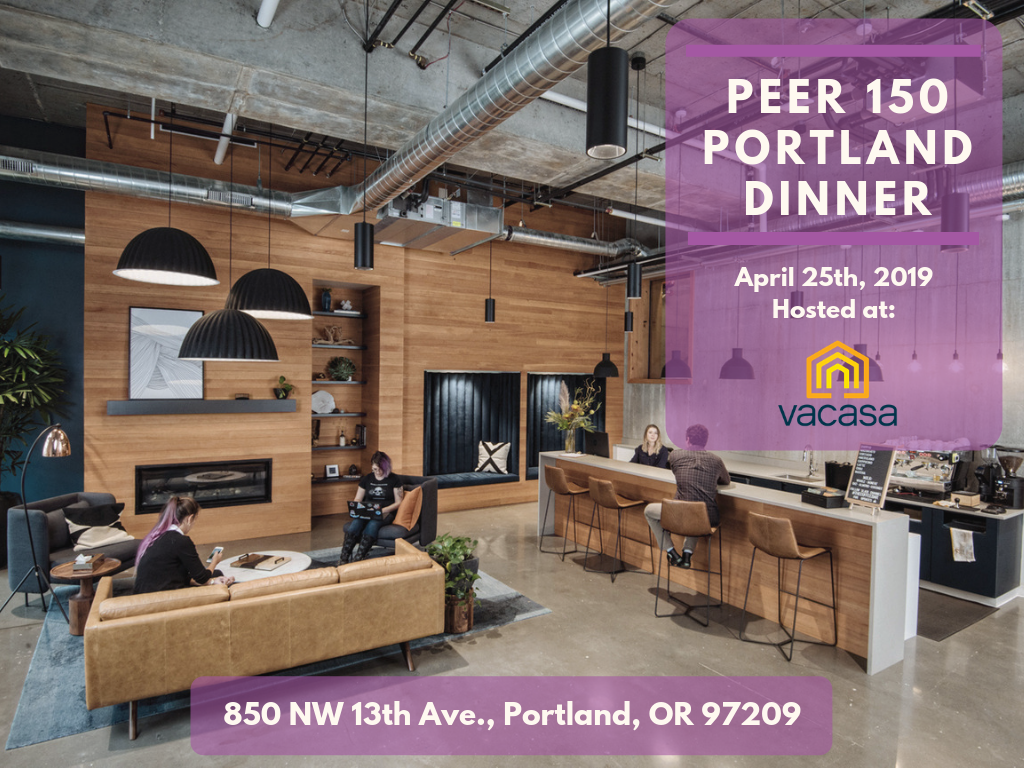 Tentative Agenda – Thursday, April 25th, 2019
5:30 pm

– Networking & Cocktail Reception
6:30 pm

– Private Office Tour
7:00 pm

– Dinner Served
7:15 pm

– Welcome Comments

7:30 pm

– Dinner Keynote
8:30 pm

– Prize Drawing & Adjourn
For more information about sponsorship, please contact RyanGabel@thepeer150.com.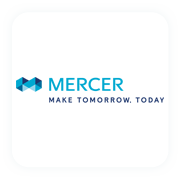 At Mercer, we make a difference in the lives of more than 110 million people every day by advancing their health, wealth and careers. We're in the business of creating more secure and rewarding futures for our clients and their employees — whether we're designing affordable health plans, assuring income for retirement, or aligning workers with workforce needs. Using analysis and insights as catalysts for change, we anticipate and understand the individual impact of business decisions, now and in the future. We see people's current and future needs through a lens of innovation, and our holistic view, specialized expertise, and deep analytical rigor underpin each and every idea and solution we offer. For more than 70 years, we've turned our insights into actions, enabling people around the globe to live, work, and retire well. At Mercer, we say we
Make Tomorrow, Today
.
850 NW 13th Ave.
Portland, OR 97209
Vacasa is the largest vacation rental management company in North America and offers property management and other real estate services directly and through licensed subsidiaries. Leveraging industry-leading technology, Vacasa maximizes revenue for homeowners and its partners, and provides unforgettable experiences for guests. Founded in 2009 and headquartered in Portland, Oregon, Vacasa and its subsidiaries manage a growing portfolio of more than 11,000 vacation homes in the U.S., Europe, South and Central America, and Africa. In nine years, Vacasa has grown to more than 2,500 employees, has been honored as the Oregon Better Business Bureau Large Business of the Year and was ranked ninth on the Inc. 5000 Fastest-Growing Companies list.