PEER 150 Chicago Roadshow
Centro & McDonald's Headquarters
Tuesday, August 6th, 2019
The PEER 150
The Chicago members of The PEER 150 are honored to host a day of networking and content at Centro and McDonald's Headquarters. Attendance is open to senior human resources executives approved by our PEER 150 team.
You are invited to join us for a day of engaging content and idea sharing, along with great food and plenty of networking time with your peers.
We look forward to seeing you on Tuesday, August 6th!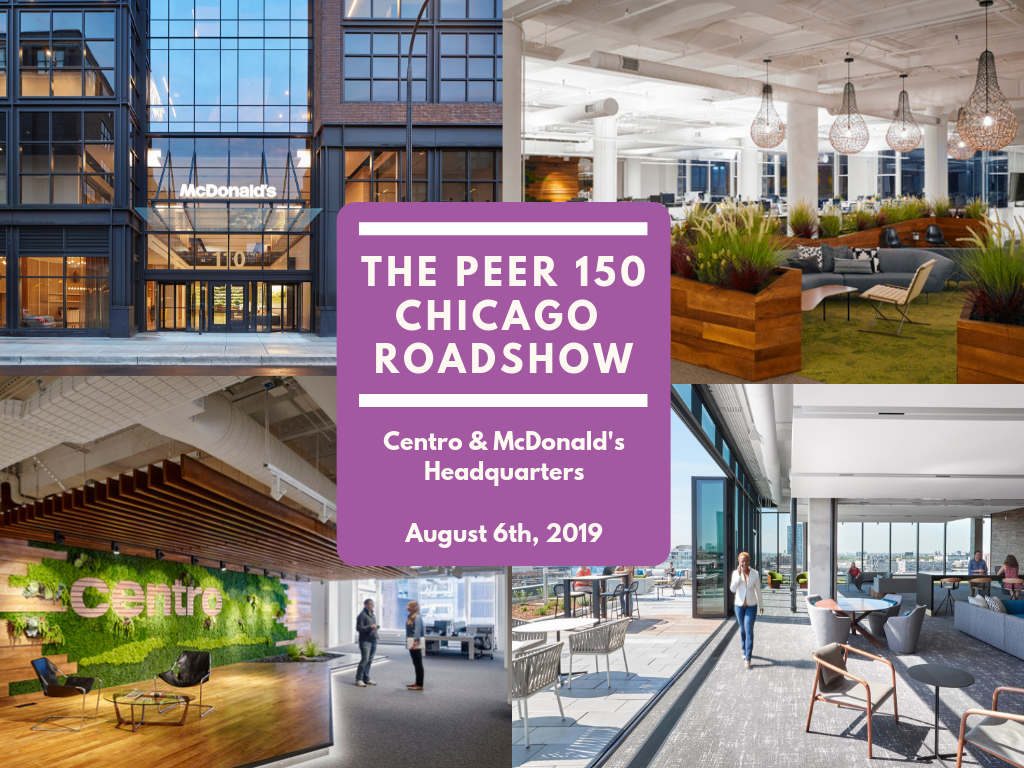 Tuesday, August 6th
8:30 am

– Registration & Breakfast at Centro Headquarters

9:00 am

– PEER 150 Welcome Comments

9:15 am

– Centro Executive Team Presentations
11:00 am

– Private Office Tours of Centro HQ
11:30 am

– Load Bus for McDonald's Headquarters
11:30 am

– Depart for McDonald's Headquarters
12:00 pm

– Arrival & Check-in at McDonald's Headquarters

12:15 pm

– Lunch at McDonald's
12:45 pm

– Private Office Tours of McDonald's HQ
1:15 pm

– McDonald's Executive Team Presentations
2:45 pm

– Networking & Adjourn
For more information about sponsorship, please contact CalKeizur@thepeer150.com.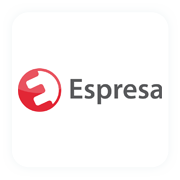 Espresa empowers companies to provide world-class onsite programs that employees love and associate with best places to work. As the world's first Employee Programs Automation platform, Espresa is dedicated to helping benefits teams manage, scale and measure all their workplace employee programs. Companies can now easily manage their health, fitness and wellness programs, employee resource groups, company events, lifestyle services, rewards and recognition, and reimbursement programs.
Espresa is headquartered in Palo Alto, California. Learn more at Espresa.com.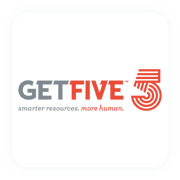 GetFive provides high-touch outplacement, career transition and executive development solutions that drive human capital ROI. Our outplacement solutions guarantee unmatched one-to-one coaching hours and make a science of getting back to work. Our targeted executive coaching programs focus on the development areas your employees need most to maximize professional potential. Known for our fanatical dedication to client satisfaction, we offer customized, scalable solutions for every employment level and stage. Visit us at
getfive.com
to schedule a complimentary strategy session and to find out how our programs can benefit your employer brand ROI.
11 E Madison St.
Chicago, IL 60602
Centro is a global provider of enterprise-class software for digital advertisers. Its technology, Basis, is the industry's most comprehensive and automated digital media management platform. Through a single user interface, Basis converges the entire advertising workflow, enabling marketers to plan, buy, analyze and streamline campaigns for programmatic, direct, search and social. By unifying all major aspects of digital media into one platform, Basis breaks down silos, improves performance, and helps businesses grow profitably. Headquartered in Chicago with 40 offices across North America, Centro has received numerous accolades for its programmatic software, commitment to employees and workplace culture.
100 N Carpenter St.
Chicago, IL
McDonald's USA, LLC, serves a variety of menu options made with quality ingredients to nearly 25 million customers every day. Ninety-five percent of McDonald's 14,000 U.S. restaurants are independently owned and operated by businessmen and women.
Location Maps:
Centro Headquarters
McDonald's Headquarters