PEER 150 San Francisco Talent Attic
42 Silicon Valley
Thursday, September 20th, 2018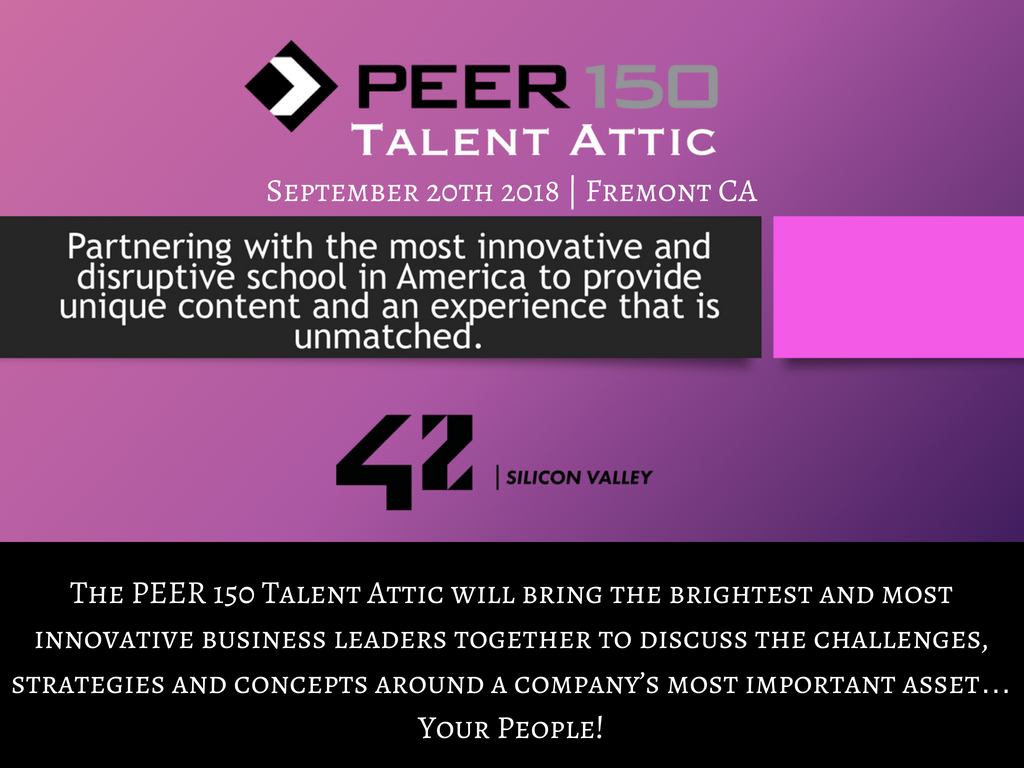 The Talent Attic will focus on 3 main tracks which will dive deep into their respected topics: Employee Engagement, Future Workforce and Branding.
These tracks will incorporate a series of workshops, roundtables and presentations to ensure we have an interactive approach to knowledge sharing.
We are focusing on an immersive and innovative approach to cross pollinate with other business executives to discuss the challenges that all professions and industries face on a regular basis.
We look forward to seeing you on Thursday, September 20th!
Agenda Details Coming Soon!
6600 Dumbarton Circle
Fremont, CA 94555
42 Silicon Valley is an innovative engineering college in the San Francisco Bay Area. As the leading college for software engineering, coding, and programming, we're disrupting engineering education and tech talent pipelines in the Bay. Think tech is just for nerds? Think again.
42 is more than just a disruptive educational model and coding school. What makes us unique and a major player in the tech world are the defining characteristics of the 42 culture. Every element of 42 shows our culture, from the students, to the curriculum structure and content, to the $0 tuition and innovative admissions process.