PEER 150 Seattle Regional Dinner
Big Fish Headquarters
Thursday, October 25th, 2018
The PEER 150
The Seattle members of The PEER 150 are honored to host an evening of networking and content at Big Fish Headquarters. Attendance is open to senior human resources executives approved by our PEER 150 team.
You are invited to join us for an evening of engaging content and idea sharing, along with great food and plenty of networking time with your peers.
We look forward to seeing you on Thursday, October 25th!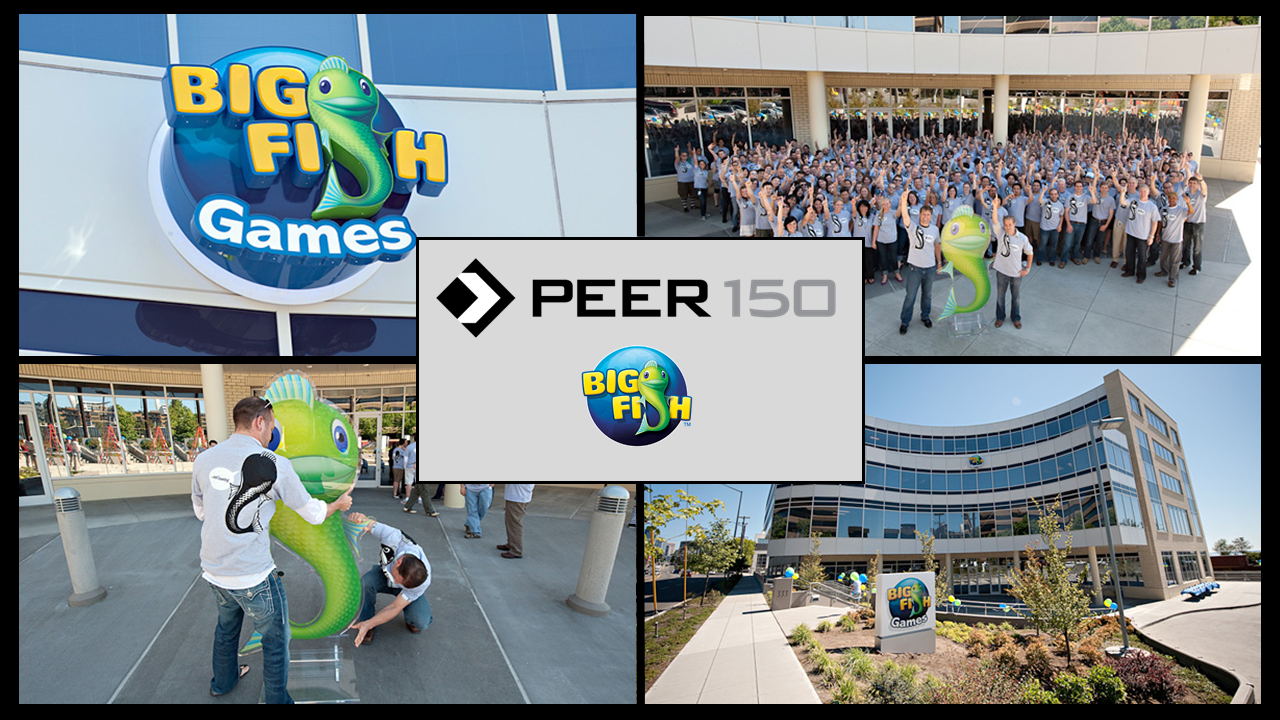 911 Western Ave
Seattle, WA 98104
Founded in 2002, Big Fish is the world's largest producer and distributor of casual games, delivering fun to millions of people around the world. Through its mobile and online distribution platforms, Big Fish has distributed more than 2.5 billion games to customers in 150 countries from a growing catalog of 450+ unique mobile games and 3,500+ unique PC games.
After successfully transitioning from a PC-centric to a mobile-centric company, Big Fish has emerged as a top grossing mobile publisher worldwide with a portfolio that includes the #1 mobile social casino game, Big Fish Casino. The company is headquartered in Seattle, WA, with a regional office in Oakland, CA.