The PEER 150 Berkeley CHRO Institute
David Brower Center
October 23-24, 2018
The PEER 150 CHRO Institute
The CHRO Institute is an executive level program designed for high potential human resources executives looking to develop and enhance their leadership skills. We are unique in that we focus specifically on HR leadership challenges, rather than technology, sales or general leadership as do many other programs. Our sessions are taught and facilitated by Fortune 1000 CHROs and Columbia faculty who have foundational knowledge as well as practical, real world experience.
The CHRO Institute provides up-and-coming HR executives with an insight to the skills, techniques and disciplines of the CHRO role. Potential participants range from VP and Director-level executives from large organizations, along with small to mid-size company CHROs and VPs. The CHRO Institute is also ideal for emerging, high potential and fast-track HR professionals.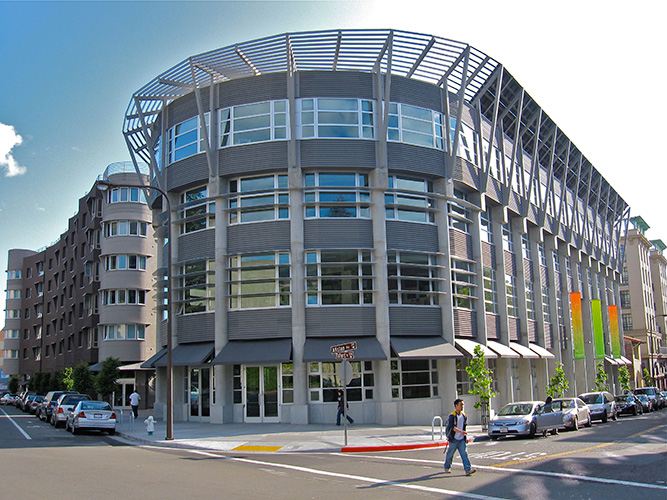 Tuesday, October 23
8:15 am

– Registration & Breakfast
8:45 am

– Welcome to the CHRO Institute

Andrew Isaacs, Faculty, UC Berkeley
10:00 am

– Unleash Potential…Unlock Performance

Unleash Potential…Unlock Performance
Debbie Wolfe, VP – People Services Operations, DaVita Kidney Care
Jeff Rieb, Sr. Director – People Innovation, DaVita Kidney Care

DaVita will share how we have developed a people strategy focused on creating a virtuous cycle to unleash our teammates' potential and unlock our company's performance – ultimately improving the lives of our patients.
11:00 am

– Break
11:15 am

– The Art of Hypergrowth

The Art of Hypergrowth
Ron Storn, Chief People Officer, Zume Inc.
Jennifer Trzepacz, Chief People Officer and Operating Partner, Wildcat Venture Partners'

We will cover the entire spectrum of the arc of the employee life-cycle in a hyper-growth startup, as well as a public environment: From candidate, to employee, to exit. Key areas include: Attraction; Development; Culture; Rewards & Recognition; and Engagement & Retention.
12:30 pm

– Lunch
1:30 pm

– The Importance of Culture in Times of Change

The Importance of Culture in Times of Change
Jane Marvin, Former CPO, SVP People and Culture, Peet's Coffee

A lot has been written about the importance of building a strong culture in an organization, but what do you do when that culture no longer fits the direction the organization wants to go? In this interactive discussion, Jane will share her experiences transforming cultures across a variety of different companies – from telecom, biotech, retail, CPG and her most recent experiences as Chief People Officer and SVP People & Culture at the iconic Peets Coffee.
2:45 pm

– Break
3:00 pm

– Contributions of the Chief People Officer in High Growth Organizations

Contributions of the Chief People Officer in High Growth Organizations
Elana Krieger, Head of People, Via

Many growth stage companies are developing their human resources departments earlier in the lifespan of the organization. The role of the HR (or "People") lead is often focused on designing a high performance work culture and aligning outcomes with business priorities. We will discuss the contributions of the Chief People Officer, including in talent acquisition, organizational effectiveness and employee engagement.
4:30 – 6:00 pm

– Networking Reception
Wednesday, October 24
8:00 am

– Breakfast
8:30 am

– The Neuroscience of How Power Affects the Brain

The Neuroscience of How Power Affects the Brain
Mary Slaughter, Executive VP, Global Practices and Consulting, NeuroLeadership Institute

When we move from frontline work to assuming a leadership role in a company, we are forced to think in entirely new ways. We go from focusing on the work of the week to supporting a team, envisioning multi-year plans, establishing what success looks like, and helping make it happen.

As veteran talent exits the workforce, the need to accelerate career progression for new leaders grows. If organizations are not careful, this can render them vulnerable to the pitfalls associated with newly gained or expanded power. The increase in goal focus, optimism, and visionary thinking can result in the neglect of people, risks, and important details. Regardless of management level, our brains process power in predictable ways that can have unintended and sometimes negative impacts, including harassment.

Join NeuroLeadership Institute's Mary Slaughter for a discussion about how organizations can mitigate the pitfalls of power, leveraging insights grounded in neuroscience. Participants will explore how companies can teach new and veteran leaders to apply their power more adaptively. Mary will share ways your company can support:

– Accelerating high potential leaders
– Refocusing the C-Suite on the productive use of power to mitigate risk
– Improving business outcomes by cultivating inclusive and diverse perspectives
– Creating more connected, less isolated leaders in an increasingly digital world
9:45 am

– Break
10:00 am

– HR as Servant Leader

HR as Servant Leader
Mark Lipscomb, VP, People, 23andMe

HR professionals have been talking about earning a"seat at the table" for years. We also hear about HR wanting to be "strategic partners" and "business leaders first". Mark believes the best thing HR Leaders can do to fulfill these expectations is to focus on setting the example of servant leadership in their organizations. Being in HR is both a privilege and responsibility whose ultimate goal is to fulfill the needs of employees so they can drive the business forward. Mark will share experiences from his time in the military, Stryker, Tesla, Netflix and now 23andMe and how these experiences have shaped his belief that HR is the ultimate servant leader.
11:30 am

– Lunch
12:30 pm

– Speaker Presentation
1:45 pm

– Break
2:00 pm

– Behind the Scenes – The CHRO Partnership with the Board

Behind the Scenes – The CHRO Partnership with the Board
Kristen Robinson, CHRO, Pandora

Kristen shares the "Hits, Misses & Lessons Learned" from over a decade of working with multiple public company Compensation Committees and Boards of Directors. From activist shareholders and CEO transitions to complicated executive compensation programs — how the CHRO can add value to shareholders through strong partnership with the Board.
3:15 pm

– Break
3:30 pm

– Making "Remote Work" Work

Making "Remote Work" Work
Barbie Brewer, Chief Culture Officer, GitLab, Inc.

In the current world, the best talent is distributed around the world. Commute times are getting worse, housing prices are getting higher. How do we build a great product and great teams while being friendly to our environment, our health, our communities and our families? It is possible, but can't be achieved accidentally. What are some of the considerations and trade-offs that must be made in order to be a successful distributed company? How can we can begin to allow for more remote work as we grow our current business?"
4:45 pm

– Program Wrap-Up
5:00 pm

– Adjourn
2150 Allston Way, Suite 100
Berkeley, CA
The CHRO Institute will take place at the state-of-the-art David Brower Center. The David Brower Center provides a home for the environmental movement by advocating for the beauty, diversity and ecological integrity of Earth.
The Brower Center has received a LEED Platinum rating, the highest possible rating from the US Green Building Council's Leadership in Energy and Environmental Design program.
Green from the ground up, the Brower Center is a powerful model of sustainable, mixed-use development. Utilizing the latest in energy-saving technologies and recycled building materials, the Center makes as light a footprint on the Earth as possible, taking into account the true life-cycle cost of building construction, operation, and maintenance.
Our tuition structure encourages organizations to send multiple attendees. We have found that the more attendees within an organization who hear new ideas, strategies and concepts taught at the Institute, the more likely they are implemented when executives return to the work environment. This is a core principal of the CHRO Institute: practical ideas that can be implemented.

Standard Tuition Cost

1st Attendee

$4,000

2nd Attendee

$3,000

3rd Attendee

$2,000

4th Attendee

$1,000
Member Tuition Cost

1st Attendee

$2,500

2nd Attendee

$2,500

3rd Attendee

$2,000

4th Attendee

$1,000