Safeco Field & CenturyLink Field
July 13, 2016
The PEER 150
The Seattle members of The PEER 150 are honored to host an evening of networking and content in support of The PEER 150 National event in Silicon Valley in November. Attendance is open to senior human resources executives approved by our PEER 150 team.
You are invited to join us for an evening of engaging content and idea sharing, along with great food and plenty of networking time with your peers.
We look forward to seeing you on July 13th!
5:00 – Networking & Cocktail Reception (please arrive as close to 5:00 as you can to get your ticket for the game)
5:30 – PEER 150 Welcome Comments
5:35 – Kickoff Session: Break the Rules…It's Legal!
6:15 – Delivering Hiring Success On Time and On Budget


Jason Fisher
Director, HR – US Retail / North American Talent Acquisition
DFC Global Corp
7:00 – Walk to Game
7:30 – Sounders Match, Dinner & Networking at CenturyLink Fan Deck
9:00 – Adjourn
Kelly McGill
Chief People Officer
Avvo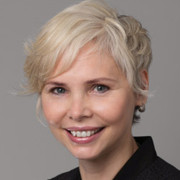 Kelly oversees talent management and human resources at Avvo.
Prior to joining the company, she launched conscious business and mindfulness initiatives at LinkedIn while wrapping up her role as VP Talent at Lynda.com. She also has held talent management roles at Expedia, Microsoft, and T-Mobile.
Kelly has a Ph.D. in Metaphysics and Transpersonal Psychology from the International University of Metaphysical Science.
Who is your favorite fictional lawyer?
Fred Gailey from Miracle on 34th Street. Not only was he charming, kind, genuinely interested in helping others, sincere, and lovable, he was also able to find his true purpose in helping those in need by defending Santa Claus.

Jason Fisher
Director, HR – US Retail / North American Talent Acquisition
DFC Global Corp
North American HR Business Leader with more than 25 years of HR and Recruitment experience. Jason has worked with big names in the retail and hospitality space such as Nike, New York, New York Hotel and Casino and the Ritz-Carlton. He also helped staff the Winter Olympics of 2002. He now heads Talent Acquisition – North America and HR for the US Retail Group at DFC Global Corp where he's been working for more than 14 years.
For more information about sponsorship, please contact CalKeizur@thepeer150.com.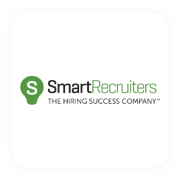 SmartRecruiters, the Next-Gen Applicant Tracking System, transforms recruiting for leading companies in today's Talent Economy and the candidates they seek to hire. Atlassian, Ancestry.com, Skechers and Equinox run recruiting like a sales and marketing machine using the SmartRecruiters Talent Acquisition Platform. Its recruitment marketing and collaborative hiring capabilities serve as a force-multiplier for recruiters, while its modern platform delivers an unparalleled mobile candidate experience, and integrates quickly and seamlessly with HRIS.
Safeco Field & CenturyLink Field
Safeco Field (for opening cocktail reception & speaker presentations):
337 Edgar Martinez Dr. South
Seattle, WA 98134
** Please enter through the Suite Level Sky Bridge of the Safeco Field Garage
CenturyLink Field (for game, dinner & networking at The Fan Deck):
Set just south of historic Pioneer Square, against the backdrop of snow-capped mountains and glistening Puget Sound, CenturyLink Field is unlike any other stadium in the world. Inside the stadium you will experience perfect views of the field and surrounding area, unmatched comfort, cutting-edge technology and outstanding dining options. The facility, built atop of the site of the Kingdome, is not only home to the Seahawks, but the stadium accommodates many levels of soccer competition, including Major League Soccer, amateur, international, World Cup and collegiate soccer.