Riot Games
Feburary 24, 2016
The Los Angeles members of the PEER 150 are honored to host an evening of networking and content in support of the PEER 150 National event in Silicon Valley in November.  Attendance is open to senior human resources executives approved by our PEER 150 team.  You are invited to join us for an evening of engaging content and idea sharing, along with great food and plenty of networking time with your peers.
We look forward to seeing you on Feburary 24th!
Mark Speckman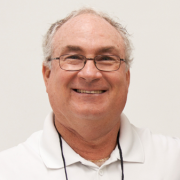 Mark Speckman joined the staff at Lawrence University, in Appleton, WI as the Offensive Coordinator in May of 2015 after serving two seasons as the running backs and tight ends coach of the Montreal Alouettes of the Canadian Football League. Speckman was a head coach at the collegiate level for 15 seasons, including 14 at Willamette University. Speckman coached Willamette from 1998-2011 and compiled a record of 83-59. The Bearcats won the Northwest Conference in 1999 and 2008 and made appearances in the NCAA Division III playoffs in 1999, 2004 and 2008. Speckman's 2008 team finished with an 11-1 record and was ranked as high as fourth nationally. Speckman was a finalist for the Liberty Mutual National Coach of the Year and was named American Football Coaches Association West Region Coach of the Year in 2008. Speckman, who has been named a conference Coach of the Year 10 times, also served as the head coach at Menlo College in 2012 before going to the Canadian Football League. Speckman served as a prep head coach from 1981-94 before joining the staff at Willamette as the offensive coordinator in 1995.
In 2008, Speckman was a Liberty Mutual National Coach of the Year Finalist, where he was featured on ABC and ESPN. He is also regarded as an authority on the "Fly" offense. Speckman spent two seasons suiting up as linebacker for Menlo from 1973 – 74, and was inducted into the Menlo College Athletic Hall of Fame in 2009. After the '74 season, Speckman transferred to Azusa Pacific University in Azusa, California to complete his degree, and in the process earned NAIA All-American Honorable Mention as a player. In 2004, the Oregonian newspaper named Speckman on their list of the 25 most influential sports figures in the state of Oregon.
What's most impressive, however, is that Mark accomplished all of this despite being born without hands.
Mark learned early on that he couldn't escape his disability. He had to face his challenges and "figure life out" without hands. In his mid-20's Mark made a pact with God to use his disability to create a positive impact in others lives. He made a promise to share his life story with anyone who inquired. Since then, Mark has been featured by numerous national media outlets (including ESPN and USA Today) and has established himself as one of the most in-demand motivational speakers in the country.
While Mark's physical disability is evident, his message is about helping people recognize and overcome the "disabilities" in their own life. At the end of the day all of us are limited by disabilities that keep us from realizing our potential. Whether it is poor communication skills, fear of failure or lack of organization, we all have weaknesses in our lives that require extra effort or creativity on our part to achieve success. Mark's story is not about avoiding life's twists and turns or hiding from our weaknesses, but about conditioning one's self to believe in the power of the human spirit and achieve our highest goals.
12333 W Olympic Blvd
Los Angeles, CA 90064
We aspire to be the most player-focused game company in the world. We were established in 2006 by a couple of entrepreneurial gamers who believe player-focused game development can result in awesome games. In 2009, we released our debut title, League of Legends, to critical and player acclaim. Over 67 million play every month.
We know players form the foundation of our community and it's for them that we continue to evolve and improve the League of Legends experience.